VIRTUAL TOUR – Ca Lambert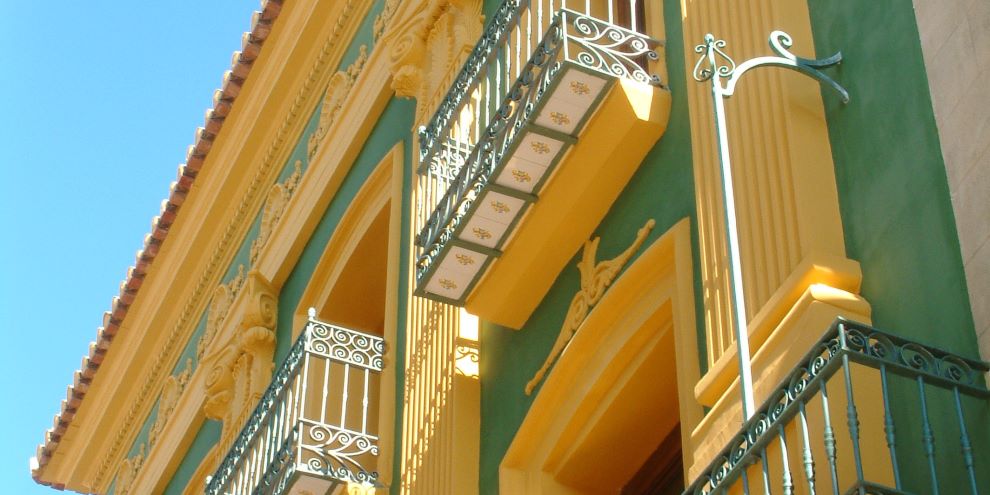 The Department of Tourism in Xàbia offers a way to access the town's monuments and coastal attractions without leaving home through its website using Virtual Tours and 360° photographs as well as a number of audio guides which are available in five languages, including English, with information about some of the monuments related by characters from local history.
On entering the virtual guides, simple click on the (>) icon to start the virtual 3D platform. On the bottom right, there is an option to view in VR using the VR headsets Google Cardboard and Samsung Gear after downloading the appropriate application for the phone. Note: this is not available for all phones.
On the bottom left are options to view some 360° images of the building, to view the Dollhouse 3D rendering of the building or space or the 2D floor plan, to select which level you want to visit, and even to make a measurement. Once "inside", you can walk around by selecting the blue or red circles which are point of interest, or follow the faint circles on the floor to wander at your own pace. Use left-click held down on the mouse to look around, left and right, up and down, and the mouse wheel to zoom in and out.
We've decided to try another of these virtual tours for ourselves and visit one of the most colourful houses in Xàbia, the Ca Lambert.
Ca Lambert
Link: Ca Lambert
Ca Lambert
One of the most iconic buildings in the historic centre, the current Ca Lambert was built by the Tena family in 1857, paid for by the wealth accumulated during the lucrative years of the raisin trade. Its early function was related to this trade which was at its economic peak in the Marina Alta region at the time. However, as competition and disease results in a slow decline in the industry at the beginning of the 20th century, the house was transformed into the Tena pharmacy which continued to function right up until the 1980s. During a recent renovation, several old architectural features were discovered dating back to the 16th century, all made from local tosca sandstone. Today, it is a space used for different cultural activities, including a popular gallery space showcasing many local artists.
On entering the virtual tour, we find ourselves on the ground floor, just inside the huge wooden entrance doors, where the main exhibition area is located. In recent years, during the festive season, it is in this space that the main municipal nativity scene has been created. We can explore many of the rooms and see clearly how historical features have been merged with the modern touch. We can climb the stairs right up to the top floor and see how many different opportunities are offered for different cultural activities.
Take a virtual wander around the building yourself and see if you can find the wooden figures.