Valencia starts administering second doses of vaccine to under 12s
Vaccination of the second dose for students from 9 to 11 years old and Special Education will be carried out in educational centers from February 10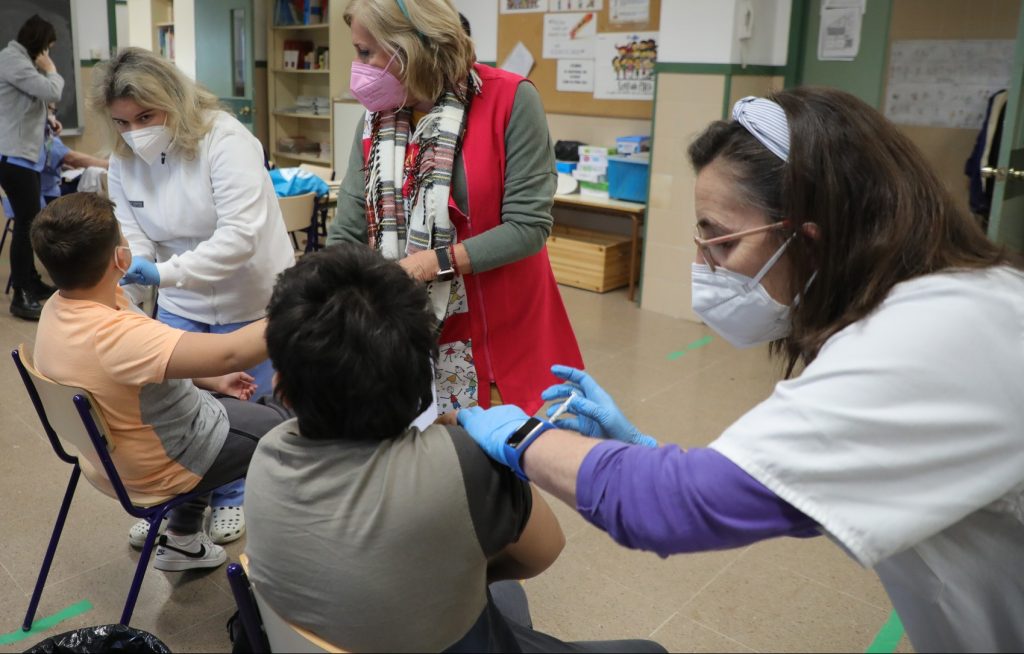 ---
Monday 7th February 2022 – PRESS RELEASE with Mike Smith
---
The regional health ministry has informed the Valencian Educational Forum of the guidelines agreed to continue with the vaccination of young children in the Comunidad Valenciana.
Students who received the first dose of the COVID-19 vaccine last December, both from the CEE and in the age group 9-11 years, who meet the conditions to receive the second dose, as well as all students that, for whatever reason, could not receive the first dose, will be vaccinated in educational centres during school hours from Thursday 10th February.
To facilitate the vaccination process, students who are administered the vaccine after February 10th must be accompanied at the time of vaccination by a family member of an adult authorised by the family.

The volume of students who meet the conditions to complete the vaccination schedule in educational centres is high and widespread and so the administration of this second dose will be carried out at the education centres once again, since it has proven to be an agile and effective solution to getting the jab done.
When the age group 5-8 years are due to receive their second dose, as well as students who could not be vaccinated at their educational centre for whatever reason, they will be informed by the regional health ministry of the time and place to receive their jab as it will be administered in the vaccinated points established for the general population.
This decision has been taken to account for the diversity of situations that exists in these cases, since it doesn't allow global and generalized vaccination groups to be organised in education centres when this time comes. For this reason, and in a timely manner, the regional health ministry will appoint a place, date and time for the child to receive their vaccine at the nearest vaccination point.
---

---