Valencia recognizes Gata's 'Misteri de Reis de Gata' as a Festival of Autonomous Tourist Interest
For the regional secretary of Tourism, "the great events of the Comunidad Valenciana are our festivals, our roots"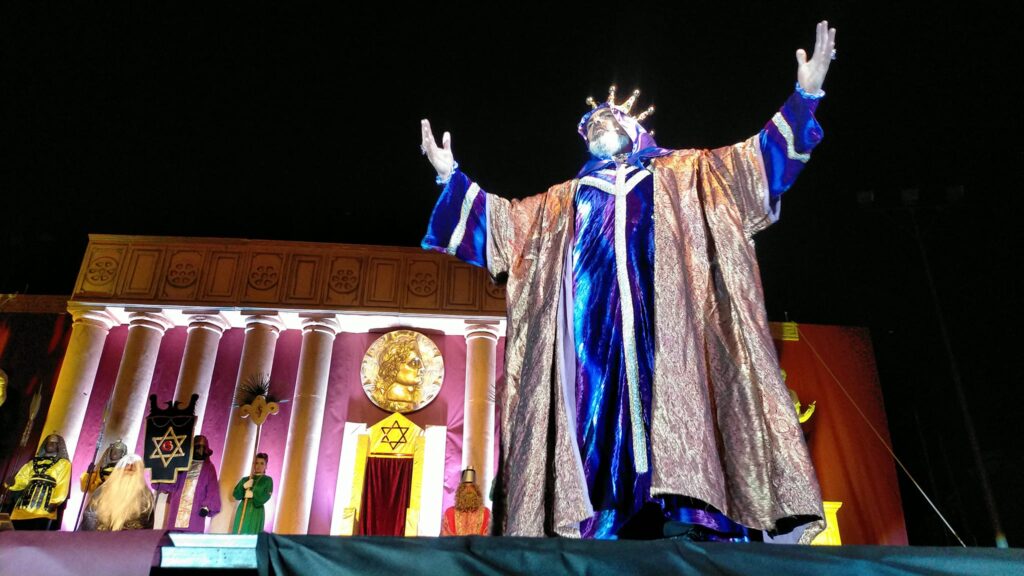 Wednesday 1st February 2023
Mike Smith
The regional secretary of Tourism, Francesc Colomer, visited Gata de Gorgos to attend the act of recognition of the 'Misteri de Reis de Gata' as a Festival of Regional Tourist Interest, the distinction handed to the mayor of the town, Josep Signes.
A celebration is considered as a sacramental piece that plays out the arrival of the Three Kings. The work was written by Antonio Salvá Roselló and in 1992 it was translated into Valencian by the same author. It consists of four scenes, of which only two are currently represented: 'Herod's Palace' and 'El Portal de Bethlehem'.
The 'Misteri' concludes with the descent of an angel from the bell tower of the local church, to the nativity scene installed in the square, which announces to the children that they must go home to receive the visit of their majesties. Aftewards, the Three Kings and their pages go through the houses of the town one by one distributing gifts to the little ones.
During this act of recognition, Francesc Colomer pointed out that "the great events of the Comunidad Valenciana are our fiestas, our roots".
Colomer took advantage of his attendance to highlight the commitment of Turisme Comunitat Valenciana with Gata de Gorgos, explaining that "since 2020 Turisme CV has made investments in the destination that have exceeded 90,000 euros".
He explained that they have been contributions from Turisme that include investment in direct aid against COVID-19, aid for the competitiveness and seasonality of tourist destinations and the improvement of tourist resources, as well as aid through the Bono Viaje.
In addition, Gata de Gorgos has received more than 38,500 euros from Turisme through the Municipal Cooperation Fund for tourist municipalities in the last three years.
Lastly, it should be noted that this Alicante municipality in the Marina Alta region has two offices attached to the Tourist Info Network, two Assets of Intangible Cultural Interest (Unió Musical and L'Escaldà), as well as a diverse tourist accommodation offer, which includes 248 beds in tourist apartments, 14 beds in rural houses and two hotels that offer 86 beds.
Source: Press Release – GVA
---
---