Valencia makes available information on vaccination by age groups
It is possible to consult in the ministry web page to see when you will receive the invitation to receive the vaccine by age groups.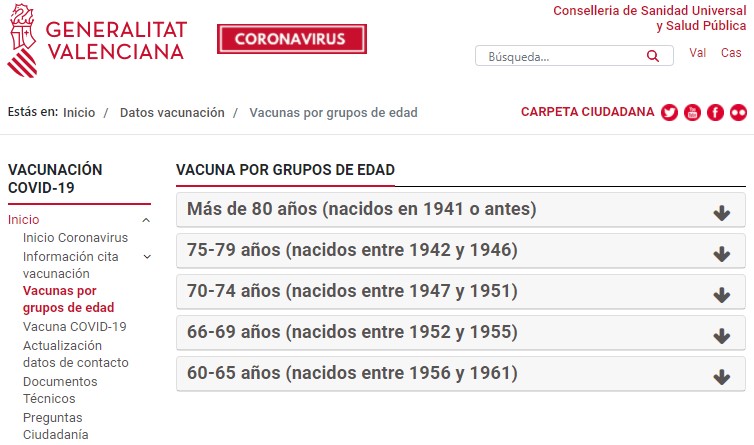 Wednesday 5th May 2021 – PRESS RELEASE with Mike Smith
The regional health ministry has launched a new online service to the public which provides information of the process of the vaccination against COVID-19 by age groups in the Comunidad Valenciana.
Using this link, you can access a section divided into the age groups will are currently being vaccinated or have completed the vaccination course. It will be updated weekly.
Each group will specify when the appointment to be vaccinated will be received and also confirms that a new appointment will be sent out to anyone who was not able to attend their first appointment.
According to the latest available information (05.05.2021), the age groups '80 and over' and '75-79′ have completed the vaccination process; if anyone in those two groups has not been vaccinated, they need to contact their health centre to request an appointment.
The age groups '60-65′, '66-69′ and '70-74′ are currently in process and those who are in those groups will be receiving an SMS or phone call in the next three weeks with an appointment for vaccination. If anyone is unable to attend the date provided, they will receive a new appointment in the following weeks.
Remember, it is vitally important that the contact details that appear on your SIP card are up-to-date so that you will be able to receive details of the date, time and place of vaccination. You can check your details in this link or click on the image below.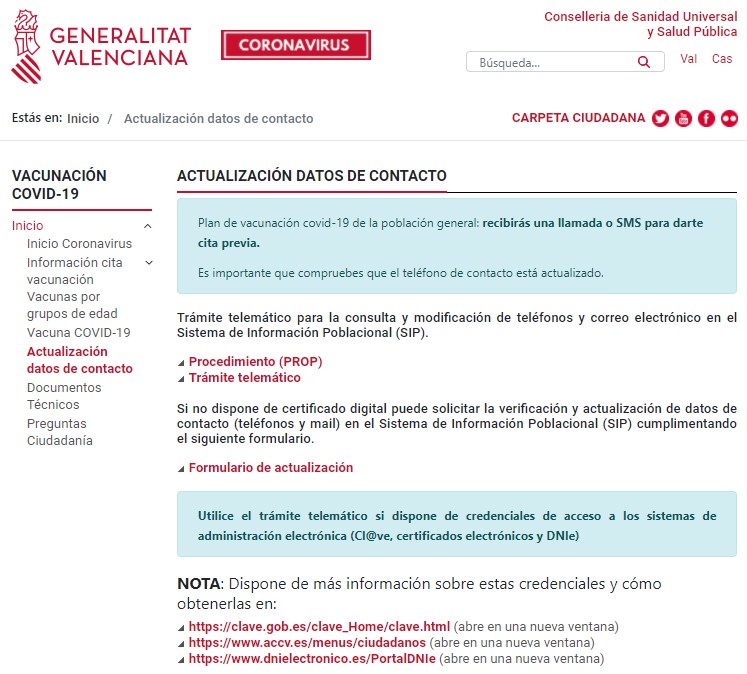 If any doubt still persists, you can call 900 300 555, where trained staff will attend to and answer any questions related to the vaccination process.
The website also provide an opportunity to download and print a receipt which shows all the details of the vaccination for a specific patient, such as the date of administration of the jab, the type of vaccine used as well as the lot to which it belongs.
---

---