Uncharted, the film that brought Tom Holland to Xàbia, reaches the big screen
The Sony Pictures film shot several sequences in the town back in the autumn of 2020.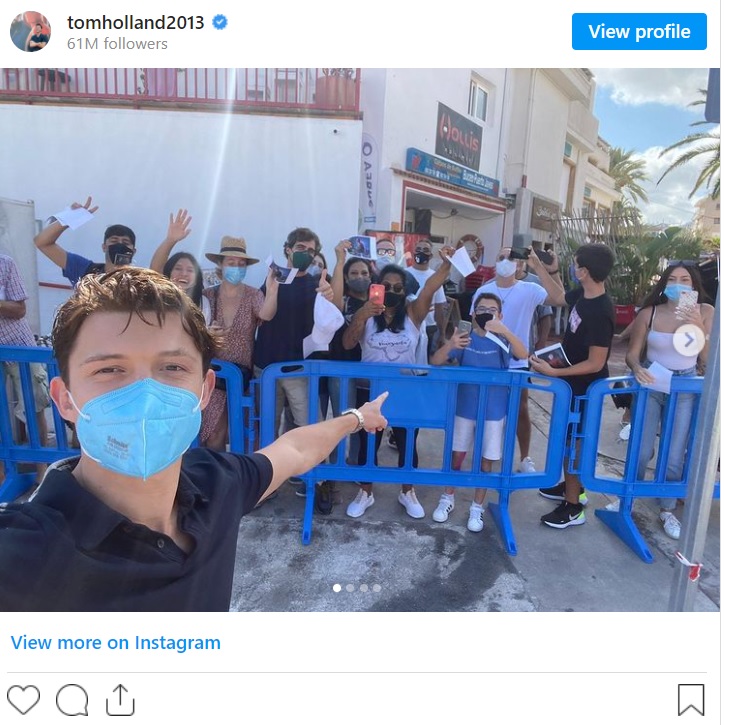 ---
Friday 11th February 2022 – MIKE SMITH
Translation from an original article published on Xàbia AL DÍA
---
Uncharted, the film that shot some sequences on the Arenal beach and in the Cova dels Orgüens under Cap de la Nau in Xàbia opens today Friday 11th February in cinemas across Spain.
Based on a video game series, the film stars Tom Holland, Mark Wahlberg and Antonio Banderas and tells the story of the recovery of a fortune lost by Ferdinand Magellan 500 years ago. What at first was a robbery pland for Nathan Drake (Tom Holland) and Victor Sully (Mark Wahlberg) turns into a heart-stopping race around the world to get the loot before the ruthless Moncada (Antonio Banderas) who claims that he and his family are the true heirs.
If Nate and Sully can decipher the clues and solve one of the world's oldest mysteries, they'll be in a position to find the five billion dollar treasure and maybe even Nate's long-missing brother … but they'll only get it. if they learn to work together.
---
---

---