Berlin Philharmonic Quintet will close Spanish tour with concert in Xàbia
The concert in Xàbia will be on Sunday 6th March inside the historic fortress-church of San Bartolomé.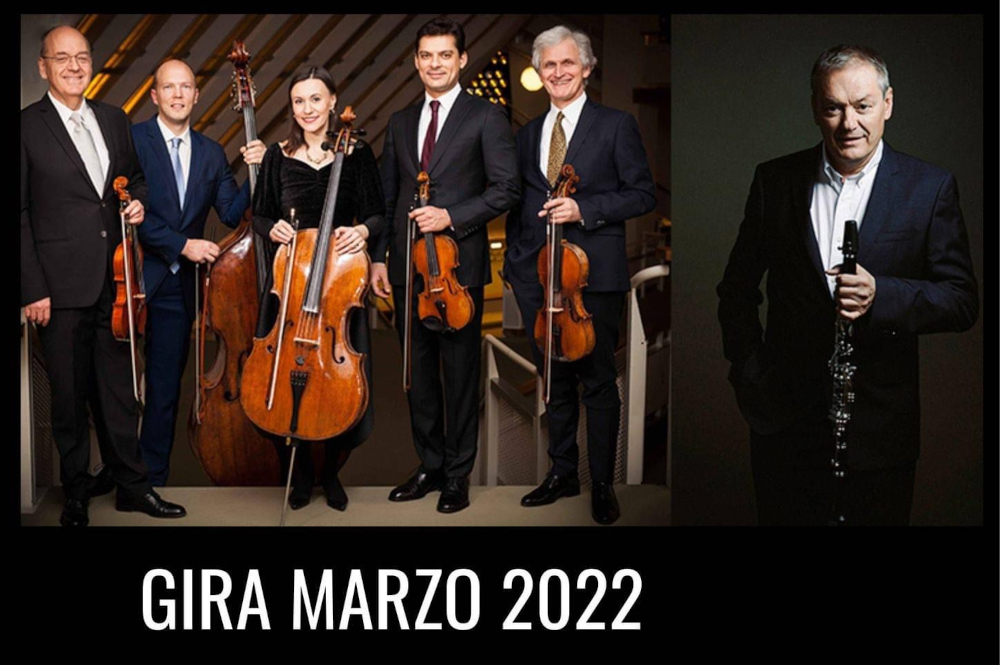 ---
Thursday 10th February 2022 – MIKE SMITH
Translation from a press release issued by Ajuntament de Xàbia
---
Xàbia will be one of the stages of the 2022 Spanish tour that will be carried out by the Berlin Quintett, the string quintet of one of the most famous ensembles in the world, the Berlin Philharmonic.
The formation will perform on Sunday 6th March at 5.00pm inside the church of San Bartolomé, accompanied by the Valencian clarinetist Miquel Ángel Tamarit, a soloist of international prestige.
The Berlin Philharmonic String Quintet is a unique formation. Unlike other quintets, a double bass is added to the basic quartet: two violins, viola and cello, which represents the five string sections of the orchestra, becoming a formation with symphonic dimensions.
In 2007 they offered their first concert as a quintet and today it has become one of the most requested groups in the most important concert halls and festivals in the world, especially in Europe and Japan.
At the Xàbia concert they will offer a repertoire with works by Félix Mendelssohn, W.A. Mozart and Onen Dvorak. Tickets, which will cost 5 euros, will be on sale in advance from February 28th at the Casa de Cultura.
---

---