Todos Juntos Jávea offers a charity evening of Spanish culture
Art historian David Gutiérrez will look at how Sorolla was inspired by Xàbia whilst flamenco guitarist Jose Manuel Cortés will provide the music.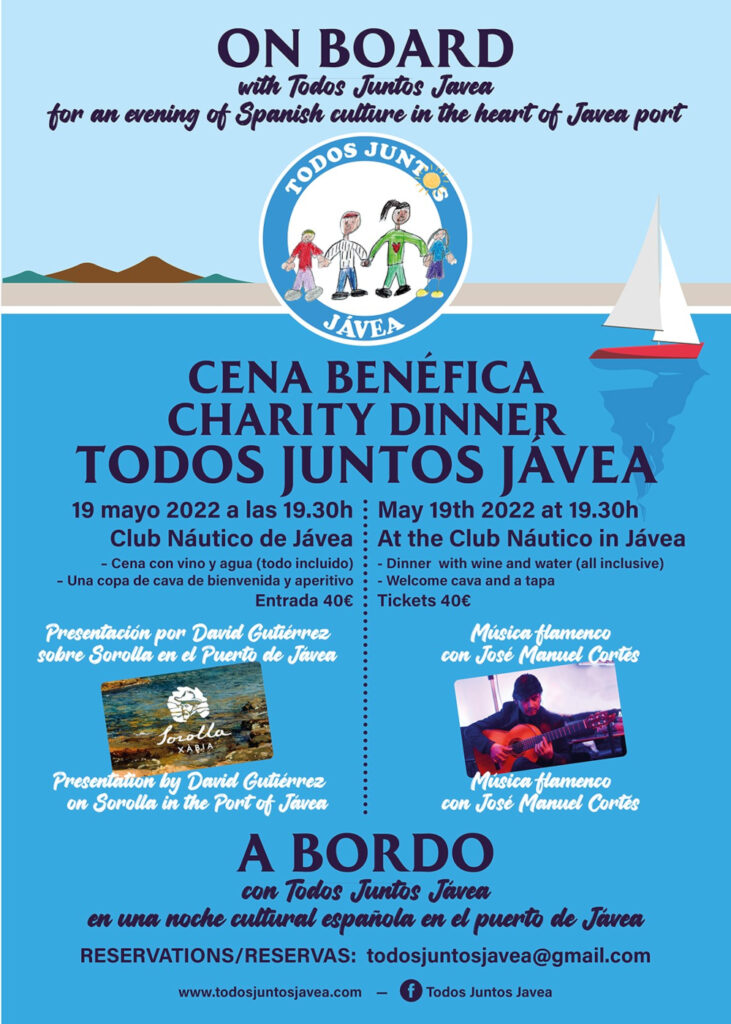 ---
Tuesday 19th April 2022 – Mike Smith
Source: press release – Todos Juntos Jávea
---
Todos Juntos Jávea is delighted to invite you to join us at their next event "On Board" on Thursday 19th May, something a little different celebrating the culture of this beautiful town in which we live.
The volunteer association is offering an evening of Spanish culture in the heart of the port of Jávea, a charity dinner at Club Náutico de Jávea in which art historian David Gutiérrez will provide a fascinating insight into how and why the renowned Spanish painter Joaquin Sorolla chose this very special place to paint some of his most exquisite works whilst guitarist José Manuel Cortés will round off the evening with some flamenco music.
It will truly be an evening of Spanish culture and, of course, remembering  the most important part and that is to raise much needed funds for the most vulnerable people in our town, those whose daily lives are in no way as comfortable as ours. 
The charity dinner will be taking place on Thursday 19th May at 7.30pm at Club Náutico de Jávea and tickets are priced at 40 euros which includes a welcome glass of cava and aperitif followed by dinner with wine and water included.
For more information and to reserve your table now, you can email TJJ at todosjuntosjavea@gmail.com.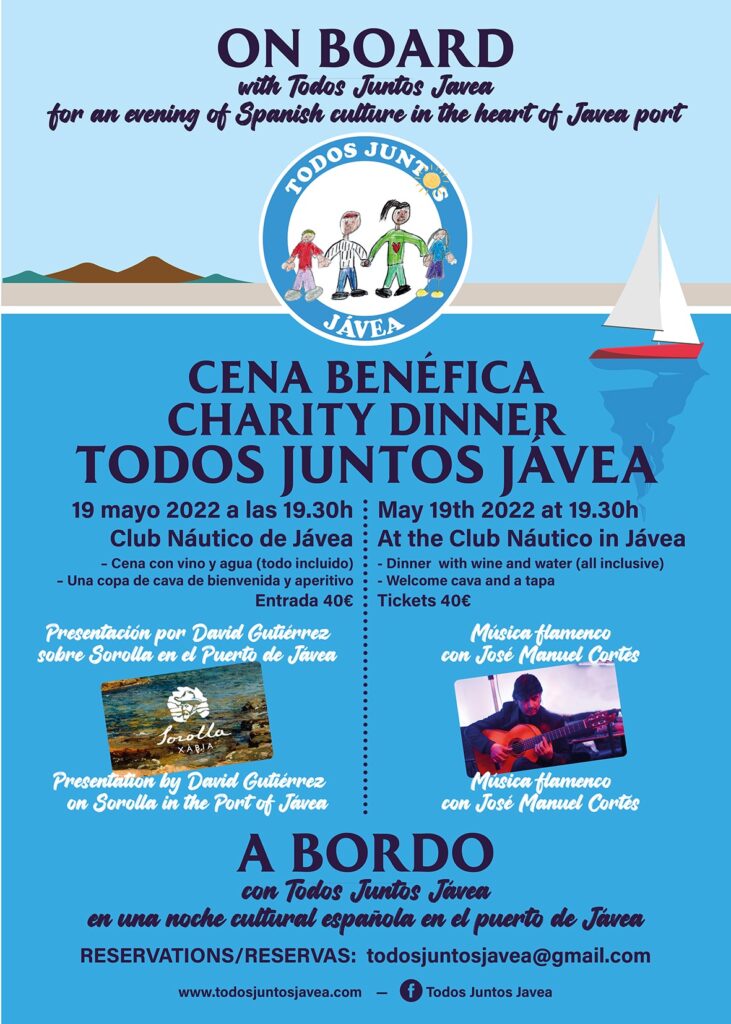 ---