The image of Mare de Déu dels Desamparats will spend the night in Xàbia this coming weekend
The image of the patroness of the Valencian region will be visiting both parishes over the weekend.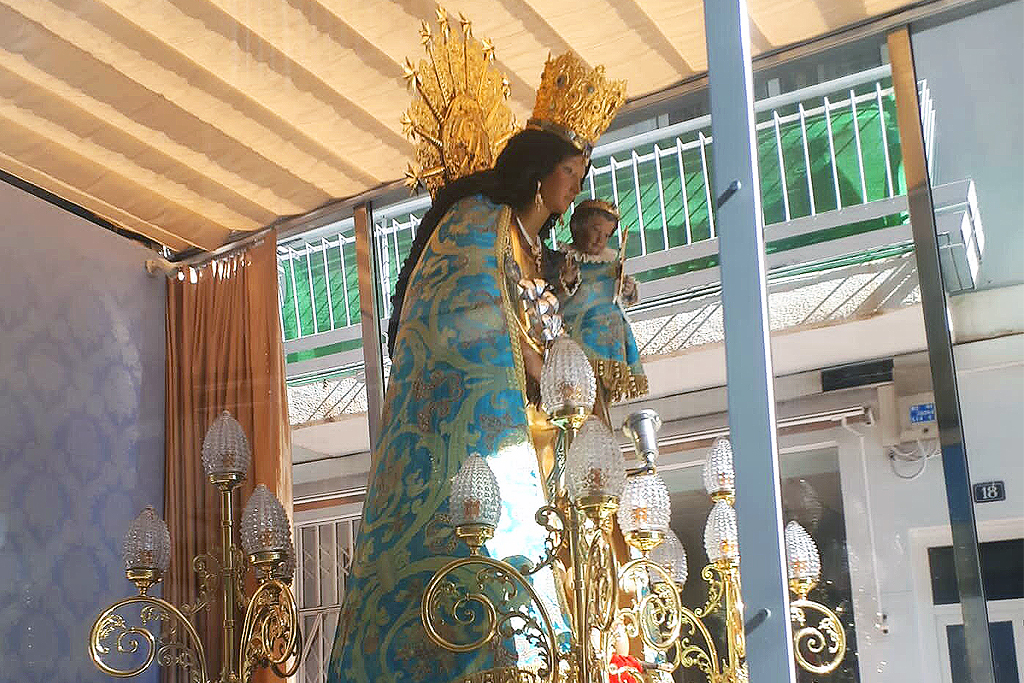 Monday 17th October 2022 – Mike Smith
Source: Álvaro Monfort (XAD)
On the occasion of the centenary of the canonical coronation of the Mare de Déu dels Desamparats (English: Our Lady of the Forsaken), the Archdiocese of Valencia is celebrating a Marian jubilee year during which, among the scheduled events, is the visit of the patron saint of the Valencian people to the municipalities of the diocese . Thus, this coming weekend of October 22nd and 23rd, Xàbia will host the image of La Peregrina who will spend the night in the town.
For this visit, the two parishes have prepared a special programme that will begin on Saturday 22nd October at 12 noon, with the reception of the Maredeueta on Paseo Jaime I in Duanes de la Mar. Following this, a pilgrimage will take place to the port where, if time and the competent authority allow it, the tour will continue with a boat trip carrying the image through the bay of Xàbia. At the end, La Peregrina will be taken to the church of Nuestra Señora de Loreto (English: the port church) to receive the prayers of the people of Xàbia.
At 5.00pm, the recitation of the Marian prayer of the Rosary will be carried out by the boys and girls of Catechesis (Sunday School) of both parishes and the Juniors of Nuestra Señora de Loreto. Then, at 6.00pm, the image will be taken in pilgrimage to the church of San Bartolomé, making a stop at the Asilo-Residencia Hermanos Cholbi since it is one of the main reasons for La Peregrina, which is to bring devotion to the Mare de Déu dels Desamparats closer to health centres and the elderly.
It is expected to continue the ascent to the historic centre at 7.30pm and the arrival of the image will be at around 8.00pm. In the evening, at 10pm, the church of San Bartolomé will host a vigil of Eucharistic adoration. On Sunday, the church will remain open from very early to receive the visit of anyone who wants to experience being near the image and at 7.00pm there will be a farewell mass.
Original Article: La Mare de Déu dels Desamparats hará noche en Xàbia este próximo fin de semana
---

---