The celebration of Carnaval returns to Xàbia
All required health protocols will be observed, including the mandatory wearing of face masks by all participants in the fancy dress parades.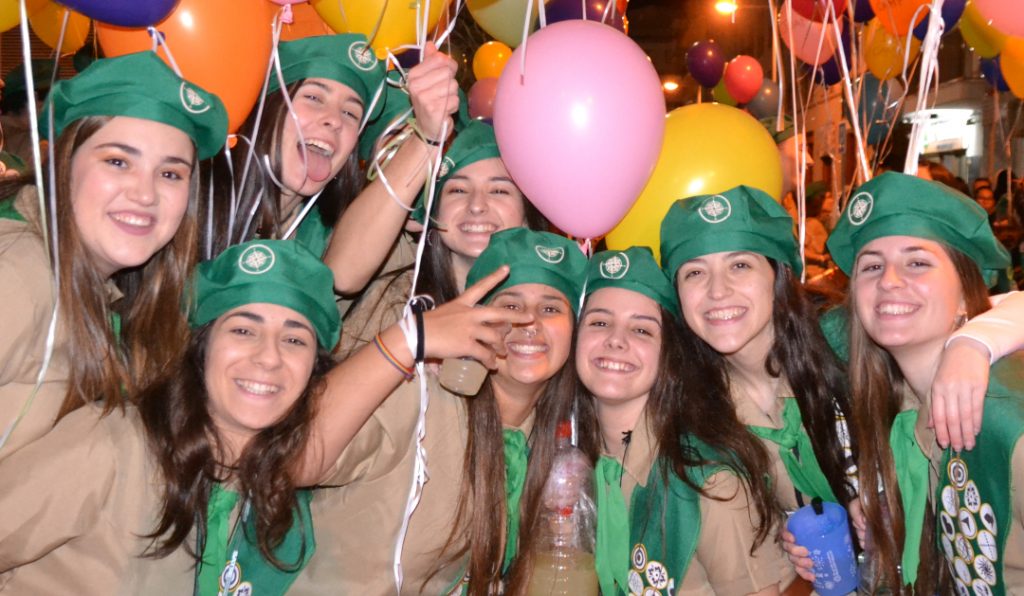 ---
Thursday 17th February 2022 – Mike Smith
Translated from a press release issued by Ajuntament de Xàbia
---
It does feel like things are moving back towards normality. After the success of the adapted Three Kings procession and the animals blessings marking the feast of San Antonio Abad, the Department Fiestas, in collaboration with the Fogueres Commission, have confirmed that the popular celebration of Carnaval will be returning to Xàbia at the end of the month, albeit with some changes to reflect the fact that the pandemic is still with us.
The celebrations – and the chance to dig out the fancy dress options once again – will be taking place on Saturday 26th February and, as usual, centred on the Plaza de la Constitución. Unlike previous years, there be no marquee this year and the party will be held in the open air to ensure better ventilation and allows those attending more space to spread out and maintain social distancing with others outside of their household bubble, as remains the requirement. In addition, face masks will need to be worn by all those who wish to participate in the two parades which have been organised.
Children's Parade
The fun kicks off at 5.00pm with a carnaval parade for the children (and their willing parents) from Plaza Marina Alta – the post office square – to the Plaza de la Constitución. There will be several prizes for the best fancy dress costumes, including babies (0-4), children (5-12) and groups.
To participate in the competition, interested parties should register in the Plaza Marina Alta from 4.30pm or in advance at the Casal Foguerer in Plaza de la Constitución from 7.00pm from Thursday 24th February, when those who want to compete for the adults prizes can also register.
After the parade, there will be a mini mobile disco, musical games, and the awards ceremony for the best fancy dress whilst dancers and entertainers will be animating the crowd.
Adult's Parade
Those interested in registering for the best costume competition – individual, pair and group – can do so in advance at the Casal Foguerer (see above) or from 11.00pm at the Fogueres Bar in the Plaza de la Constitución. The parade itself will start at 11.30pm after which there will be chance to dance away the night to music provided by DJs Juan Hdz and Félix Olivares, resident DJ at Kandhala.
The Department of Fiestas has expressed its thanks to the business associations of Xàbia for their support in providing the prizes for the fancy dress competitions as well as Cafetería L'Encant. In addition, the Quintàs 2021 "La Desastrà" and 2022 "La Retornà" have been praised for their participation in organising this massive event.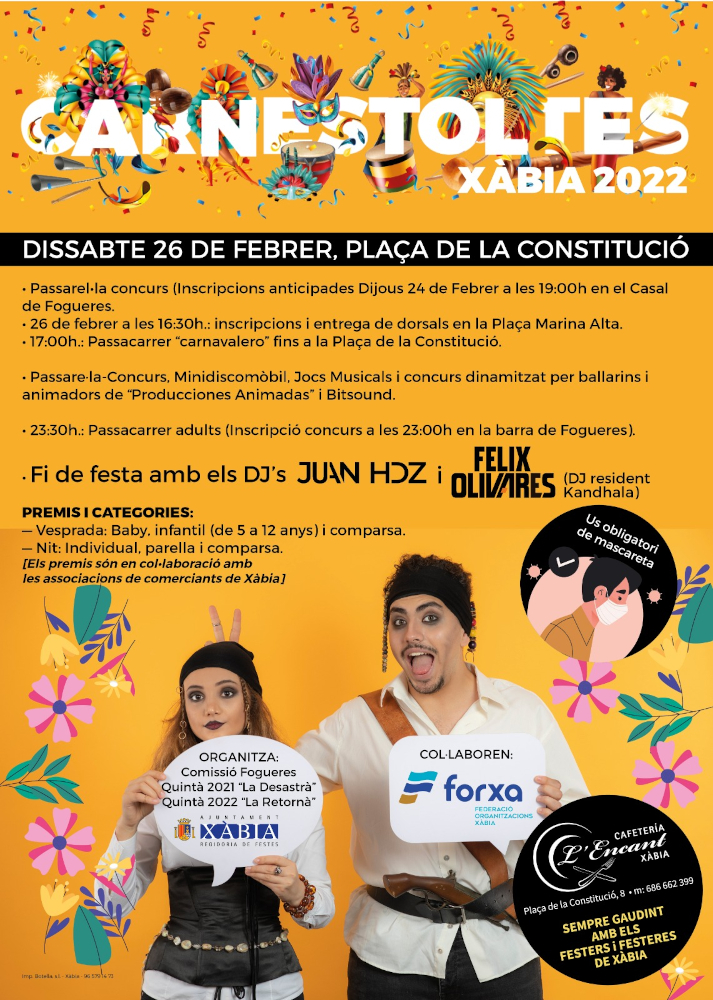 ---

---