Staff at CEIP Graüll and CEIP L'Arenal will be the first in Xàbia to receive vaccine
Monday 15th March 2021 | CARLOS LÓPEZ (translated by MIKE SMITH)
The Ministry of Education at the Generalitat Valenciana has published the lists for the vaccination of school personnel against COVID-19, a vaccination campaign that in the Marina Alta will be carried out in the Llunàtics de Dénia building in Ronda de les Muralles in Dénia.
And the first of the educational centres in Xàbia to receive their first dose of AstraZeneca vaccine will be staff at CEIP Graüll and CEIP L'Arenal next Thursday 18th March. The staff of the IES Matemàtic Vicent Costa de Gata de Gorgos are also summoned this day.
At the moment, the rest of the educational centres of the municipality, both public and private, and the nurseries will have to wait for a second round of vaccination that has not yet been defined. Those of Poble Nou del Benitatxell remain in the same situation.
Vaccination Plan for Education Centres
On Sunday, Ximo Puig, the president of the Generalitat Valenciana, visited a vaccination centre that has been prepared for this vaccination campaign that is targeting teachers and other staff at schools and other education centres across the Comunidad Valenciana.
Over six days, more than 116,000 people across the region will administered with the first dose of the vaccine, 74,000 this week, and 42,032 next week.
Specifically, in the province of Alicante there will be nine municipalities in which the vaccine will be administered: Dénia, Benidorm, Alicante, Sant Joan d'Alacant, Alcoy, Elda, Elche, Orihuela and Torrevieja. 39,780 doses will be administered between Thursday of this week (March 18th), and Friday and Saturday of the next week (March 26th and 27th).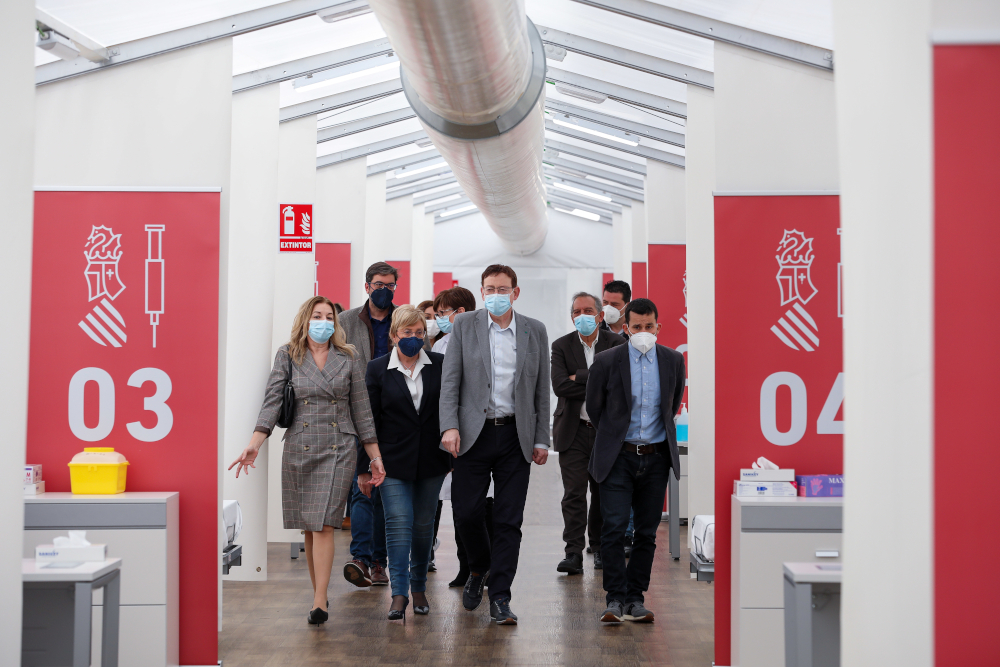 ---
Click below to read the original article in Spanish on Xàbia AL DÍA

---
---