Xàbia schoolchildren will come together this Sunday to offer a special concert
Students from Graüll, L'Arenal, María Inmaculada, Mediterrània and Trenc d'Alba will be participating in this innovative project.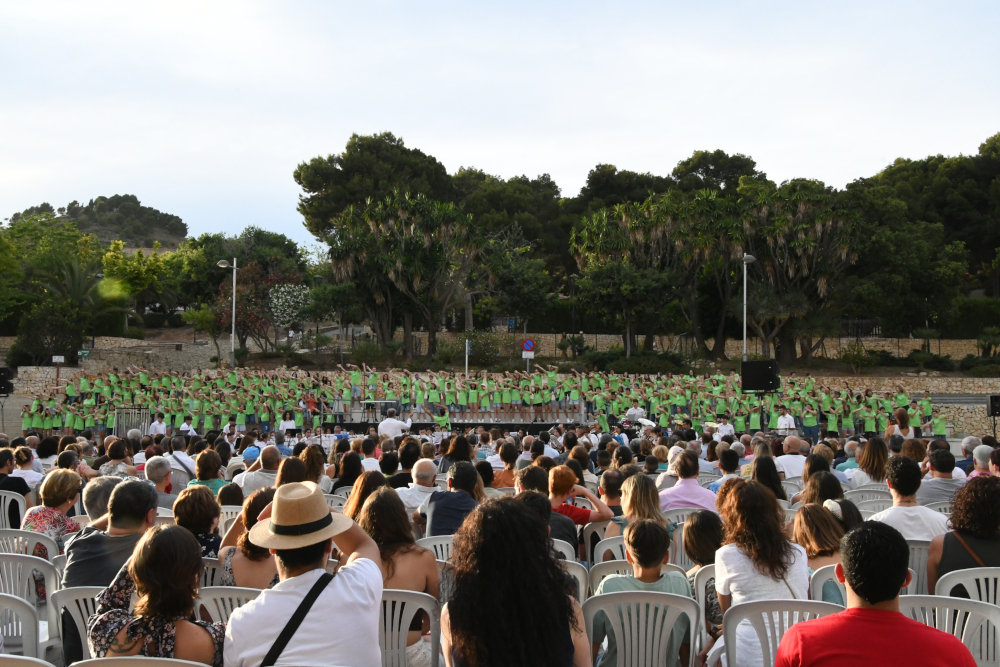 Tuesday 9th May 2023
Mike Smith
Building on last season's successful concert, the innovation project L'ESCOLA CANTA returns to Xàbia, a grand concert for schoolchildren accompanied by the band of the Centre Artístic Musical de Xàbia.
This fourth edition sees five schools in the town joining the regional government initiative: CEIP Graüll, CEIP L'Arenal, CEIP Mediterrània, CEIP Trenc d'Alba and Colegio María Inmaculada. They will come together on Sunday 14th May at 7.30pm in Plaza de la Constitución and access will be free.
Together they will give life to the oratory "LA MISSÍO DE ROBI" in which choir, band and theatre will combine to invite reflection on such important topics as inclusion and diversity and the coordinating teaching staff explained that the project has encouraged the children to "enjoy teamwork and practice multilingualism through music and experience a great concert".
They added that it has been "very satisfying to see students of so many nationalities enjoy singing in our language and how excited they are [to be performing] on a big stage in front of their families.
The initiative has the collaboration of the Departments of Education and of Culture in Xàbia, both financially and at the level of infrastructure.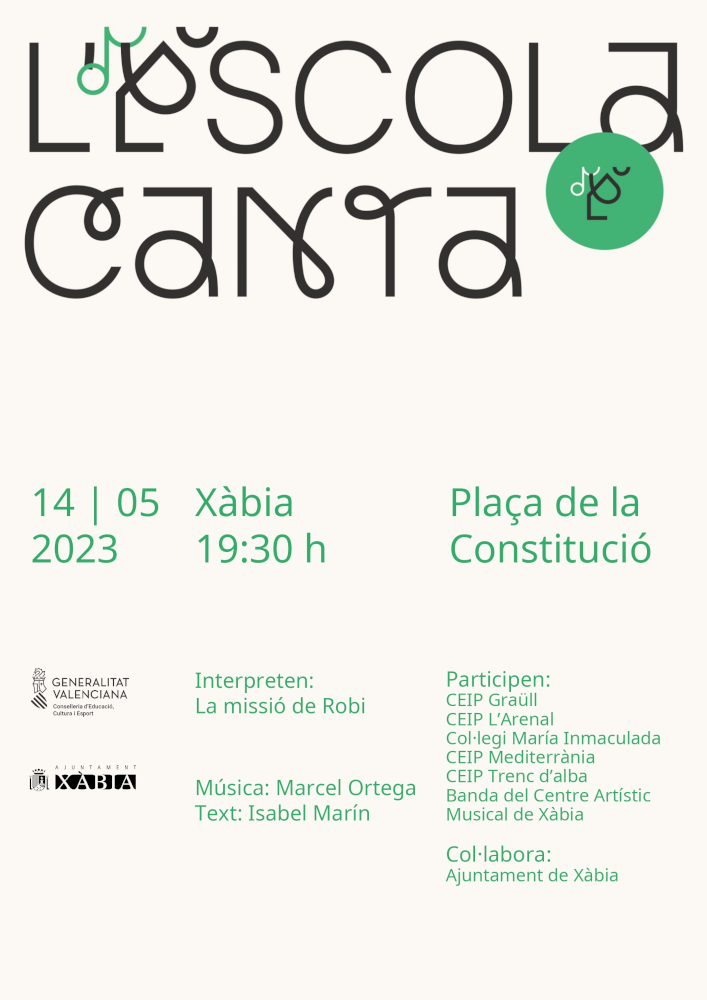 ---
---