Routes designed to optimize vaccination in home and rural areas
Mobile Primary Care teams vaccinate elderly people and those who need constant care at their homes if they cannot go to their health centre.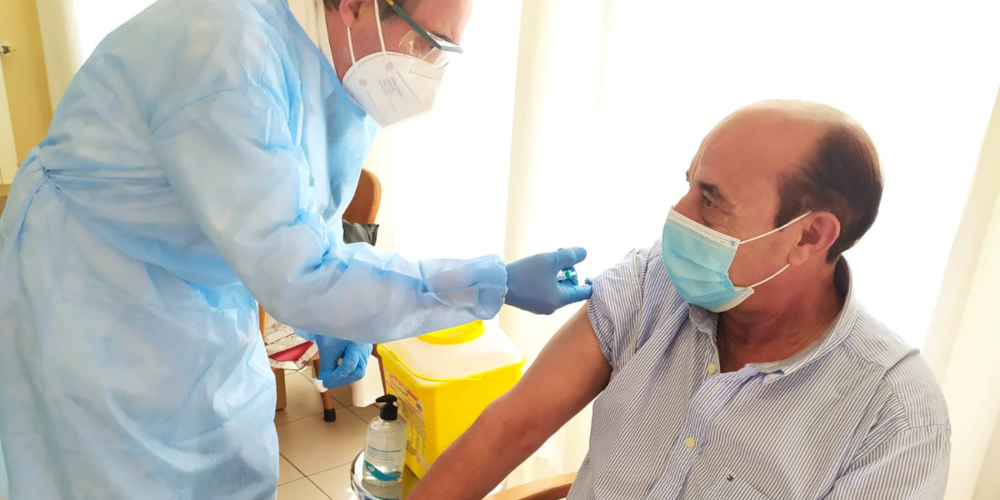 Thursday 25th February 2021 | MIKE SMITH
Mobile routes have been defined by the Primary Care centres in the Comunidad Valenciana for home vaccination of those people who cannot travel to their health centre who need constant care and are not in a residence as well as those over the age of 80 .
To date, more than 30,000 people over 80 who live at home have started the vaccination process, either at their health centre or in their home, and of these, about 4,000 are non-institutionalised people who need constant care.
Vaccination at home is carried out by Primary Care Nursing professionals and a local medical professional – ready to attend in less than 15 minutes – who face the logistical challenge of vaccinating the largest number of people in these priority groups in the shortest time possible (Pfizer vials should be used within six hours of being reconstituted with serum and are carried in a cooler) and without wasting a single dose.
These professional have studied the lists of the target population in detail to draw up the routes for vaccination in homes, which will be followed according to several variables, including age or the dispersion between the homes that they have to visit.
Age is an important variable when it comes to selection of vaccine. For people over 80 years of age and those who need constant over 55 years of age, the Pfizer vaccine is being used. The AstraZeneca option is the preferred option for those aged between 18 and 55.
Once a plan has been defined, it is passed to 112 some 24 hours in advance in case an emergency presence is required. On the day of vaccination, the mobile unit loads the syringes, needles, gauze, gloves, serum as well as material that would be used in the case of an allergic reaction and then sets off on the planned route.
---
Information Source
Press Release – Generalitat Valenciana
---