Recycling campaign encourages proper disposal of electrical equipment
There will be two points to collect damaged or disused equipment on Thursday 28th January.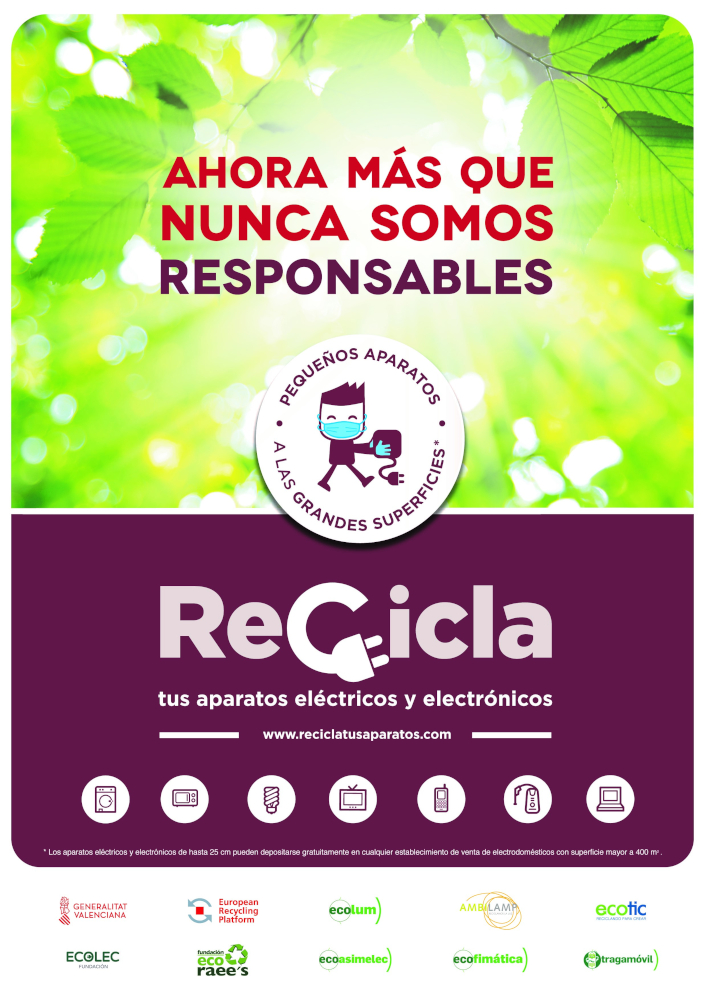 Tuesday 26th January 2021 | MIKE SMITH
This Thursday, January 28th, the "Recycle your Devices" campaign returns to Xàbia, an initiative that aims to make people aware of the need to correctly recycle electrical and electronic equipment.
Promoted by the Generalitat Valenciana, through the Ministry of Agriculture and the Environment and in collaboration with the largest platforms in the sector, the initiative will take place in the town for the fourth time. It will run from 10.00 am to 7.00 pm in both the historic area and port areas of the town.
The organisers have assured the public that the campaign is adapted to all necessary health protocols and therefore, instead of collecting using bicycles with trailers, there will be static points to deposit small damaged or disused appliances during the morning in the Plaza de la Marina Alta (Correos) and in the afternoon on Avenida Jaime I in the port.
Those who participate will automatically enter a draw for different prizes valued at 2,000 euros, raffles that will also be featured on social networks, through the Facebook page, and on Instagram with the tag @reciclatusaparatos.
This campaign aims to encourage the correct recycling of electronic and electrical equipment which often end up in the normal rubbish collection bins and become a high level of contamination and danger to health. As it says: "Because now more than ever, we have to be responsible".
---