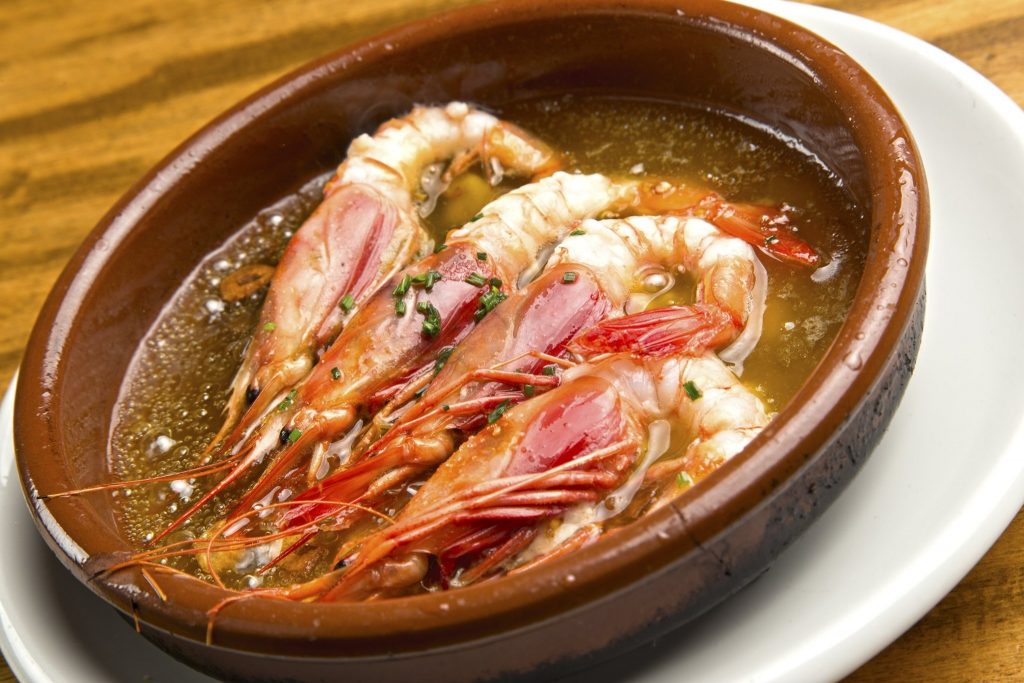 Chef Quique García of CASA GRAU provides another of a series of simple recipes for you to try at home – the mouth-watering garlic prawns in ginger.
Ingredients
(for one portion)
6 prawns
40 grs of Extra Virgin Olive Oil
2 garlic cloves, sliced
2 garlic cloves, unpeeled
1 cayenne pepper
15 grs grated ginger
1 spring baby garlic
1 tsp paprika
salt
chopped chives
a drizzle of brandy
---
Preparation
1. Peel the prawns leaving the tail, open them from behind and remove the intestine.
2. Iin a clay or cast iron casserole, add the olive oil, the sliced garlic, the whole garlic with skin crushed, the cayenne pepper and the ginger and fry in the oil.
3. Then add the prawns, season and cover (there's not much to do to the prawns since they continue cooking).
4. Meanwhile in a pan sauté the young garlic for 1 minute, cut into sticks of 3 centimetres long and reserve.
5. Add a splash of brandy.
---
Finishing and Presentation
Sprinkle the paprika on top of the prawns and put the tender garlic on top and decorate with chopped chives.
---
RELATED LINK: Restaurant Directory – Casa Grau
---