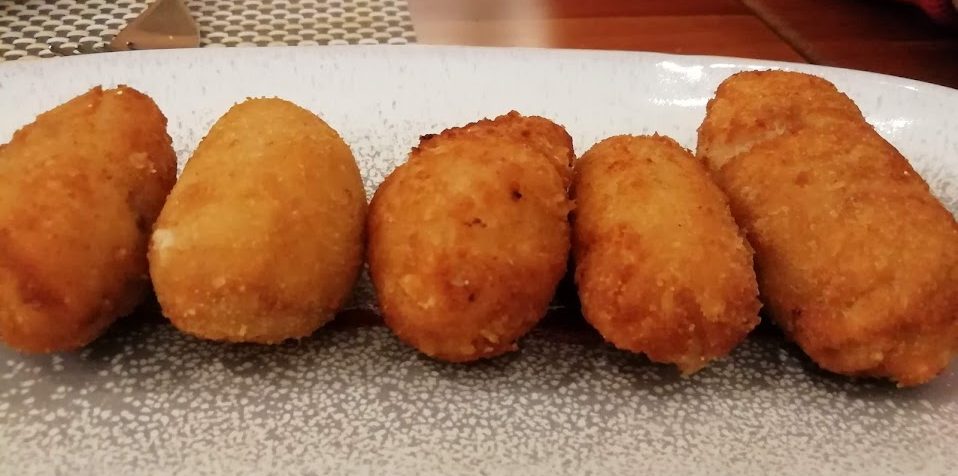 Chef Quique García of CASA GRAU provides another of a series of simple recipes for you to try at home – the tasty ham croquettes.
Ingredients
(for one portion)
2 onions
1700ml unpasteurised cow's milk
300ml cream
200g smooth olive oil
300g butter
600g flour
400g Serrano ham
salt, egg and breadcrumbs
1.5g ground nutmeg to taste
---
Preparation
1. Infuse the Serrano ham in the olive oil for 20 minutes at a low temperature without allowing it to boil. Strain and reserve the oil. Set the ham aside.
2. In a stainless steel casserole dish, combine the reserved oil with the butter and bring to a low heat. Add the flour and cook slowly.
3. Meanwhile, boil the milk and allow to cool. Then gradually incorporate the milk into the flour whilst stirring.
4. After around an hour, add the diced crushed Serrano ham and cook for another 20 minutes.
5. Once the bechamel is ready, let it cool for about 12 hours.
6. Roll 30g of the mix carefully in your hand to create the iconic croquette shape, dip in the egg and then in the breadcrumbs. Let stand for 30 minutes.
7. Fry the croquettes in a very hot fryer set to 190°c. Check the colour and texture of the inner bechamel and then serve.
---
RELATED LINK: Restaurant Directory – Casa Grau
---