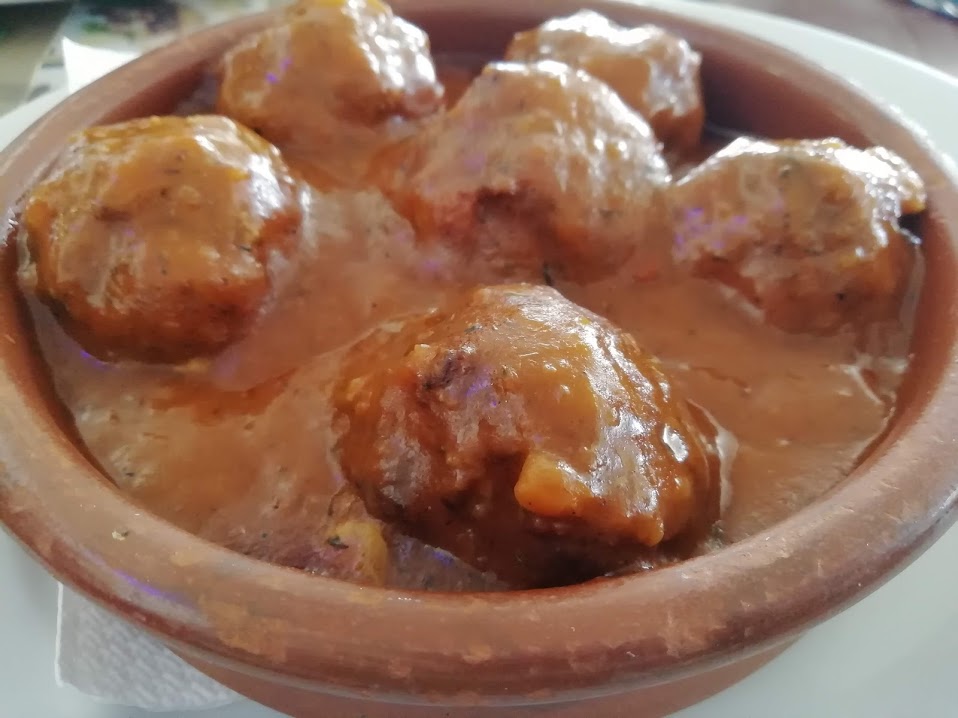 Chef Quique García of CASA GRAU provides another of a series of simple recipes for you to try at home – meatballs.
INGREDIENTS
RECIPE FOR FOUR PEOPLE
300g – Cabeza de Lomo de Cerdo (Top Loin Pork)
150g – Panceta de Cerdo (Pork Belly)
1 x "blanquet", a traditional Valencian sausage
2 x chicken livers
1 x egg
3 x garlic cloves, finely chopped
breadcrumbs, some soaked
salt and pepper
parsley
cinnamon
clove
nutmeg
flour
For the sauce:
500g – Ripe Tomatoes, grated
1 x onion, finely sliced
1 x chili pepper, finely chopped
2 x bay leaves
olive oil
salt
100g – peas
PREPARATION
Chop up all the meat and sausages – you can ask the butcher to do it if you wish – and mix them all together in a bowl.

Add the egg, half the garlic, the breadcrumbs, the spices and seasoning and mix and knead everything to together.

When everything is mixed together, make small meatballs, the size of which really depends on your choice and cover them in flour before frying them in a pan over a high heat. Reserve on absorbent paper.

In a saucepan, cook the onion and the rest of the garlic with the bar leaves and chilli pepper, and once sauteéd, add the tomatoes. Reduce the heat, add some water, the meatball and the peas. Mix everything together and let simmer for a few minutes before serving.
BON PROFIT!
---
---