Raúl Martínez and Vivi Alonso Optimist B regional champions
The young sailors of Club Nautico de Jávea dominated the competition in Torrevieja.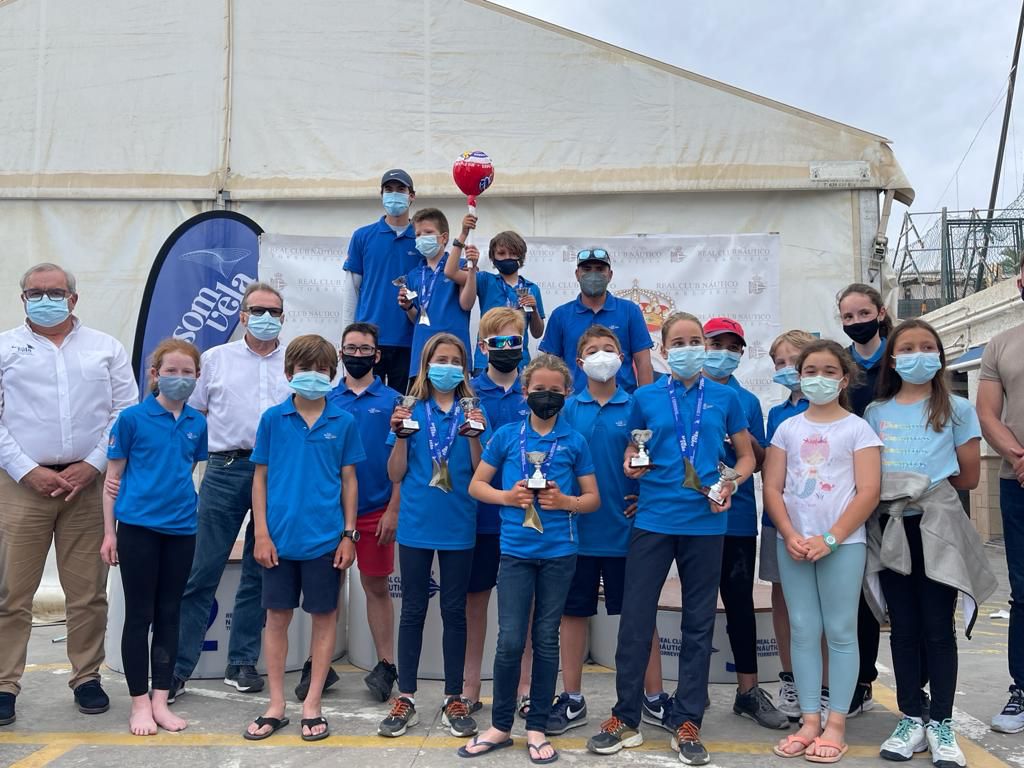 Tuesday 1st June 2021 – XÀBIA AL DÍA with Mike Smith
---
The sports sailing section of the Club Naútico de Jávea has concluded their season with the best possible results from the Optimist B fleet at the regional championships last weekend, with Raúl Martínez and Vivi Alonso topping the leaderboard.
The last heats, featuring 125 young sailors, were held in Torrevieja and those of Club Náutico de Jávea claiming the top three spots: 1) Raúl Martínez, 2) Liam Woods and 3) Vivi Alonso.
In addition, Begoña Pérez Manglano finished sixth and her sister Elena was tenth. Behind them were Mateo Carbonell (13), Mauro Poveda (28), Pelayo Poveda (32), Charlie Crosbie (33), Jairo Castell (46), Arthur Baker (60), Mencia Roque (75), Elizaveta Konak (79) and Ellie Baker (87).
In the boys classification, Raúl Martínez and Liam Woods finished 1st and 2nd respectively, while in the girls, Vivi Alonso finished top of the pile with Begoña and Elena Pérez-Manglano claiming 3rd and 4th respectively. The two sisters were also 2nd and 3rd in the U11 rankings.
---

---