Protección Civil: in service of the municipality
Volunteers dedicated more than 5,000 hours of service to the community last year.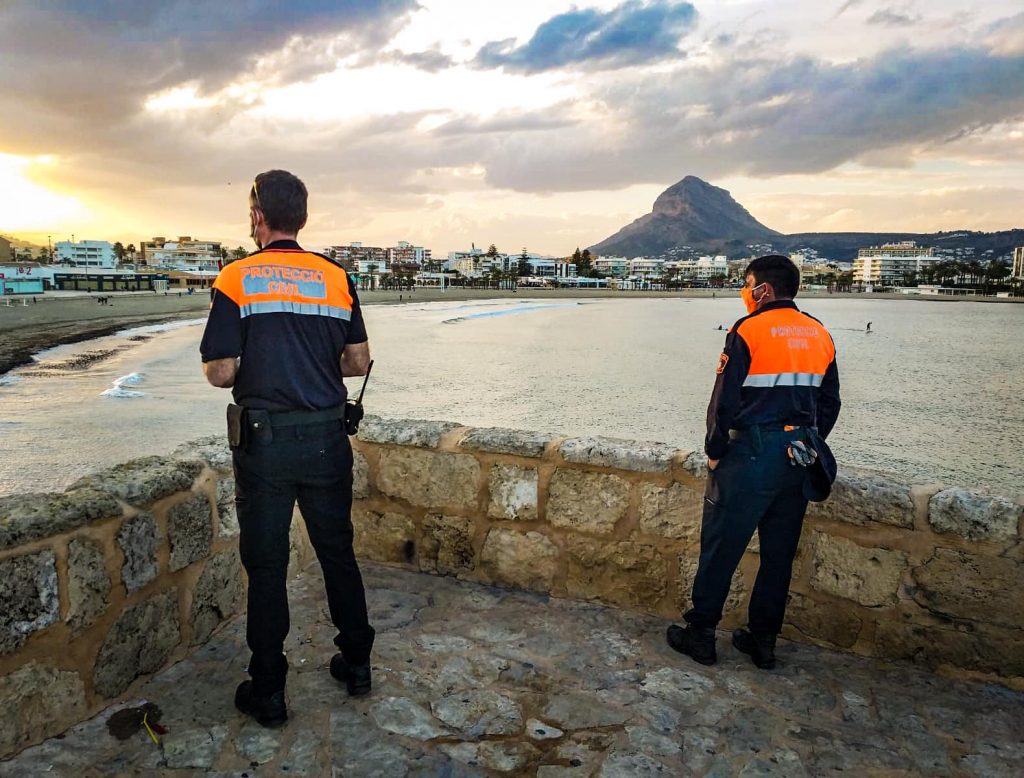 Sunday 7th March 2021 | ALVARO MONFORT
March 1 is declared the International Civil Protection Day. An event dedicated to the citizen security body that was instituted in the 1970s and which, this week, has commemorated its founding in the same way it has always carried out its work: silently. While it is true that the emergence of social networks and the rise of digital communication have made the group more visible, one of the features that has always characterized the training has been an omnipresence species, difficult to notice, but which was always there. In a discreet place, awaiting a possible intervention.
On the occasion of this celebration, XAD wants to value the dedication and effort of the municipal group and make visible what its "state of health" is today in a situation in which the joint action of all public security forces is vital to be able to face, not only day to day issues (complex in themselves) but also the pandemic that has been established in the midst of society.
However, there is something that differentiates Protección Civil from other similar institutions and it is its voluntary nature. Perhaps that's where that stealthy quality of training comes from, which, in turn, is also an intrinsic trait of solidarity. What would society do without people who dedicated their effort, resources, time – free or not – to the service of others? Fortunately, in Xàbia there are many like that. But like almost everything that flourishes in altruism, they remain anonymous. Because it is not necessary for the left hand to know what the right hand is doing.
Protección Civil de Xàbia will be 36 years old in 2021 and has more than 30 volunteers today. José Vicente Serra, head of the group, explains that the fundamental pillar of the training rests on the great human team that all its members form when it comes to working "even though we have different ages and ways of thinking".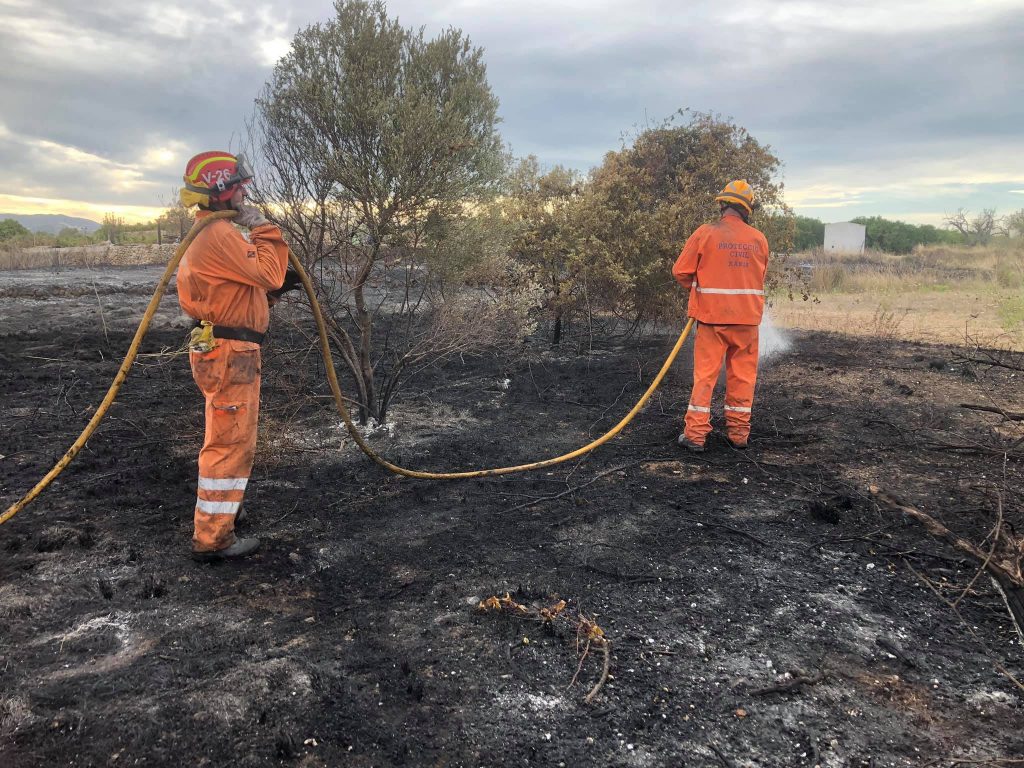 Prepared and Trained
Serra considers himself "just another volunteer" despite the responsibility he has held since 2014. But if he has to highlight some of the significant changes that the group has undergone in recent years, he highlights the qualitative leap at the training level.
In this sense, he considers vital the courses on safety in forest fires and the course on forest fires taught by the Valencian Agency for Safety and Emergency Response, which enables them to collaborate in extinguishing tasks under the supervision of firefighters. It also highlights the acquisition of material and equipment that has occurred in recent years, although it does indicate that they would need an expansion of their base (located in the EPA building) to have changing rooms for volunteers.
The brutal fire that ravaged La Granadella in 2016 still crackles in the heart of the municipality. It also does so in that of the Protección Civil members who participated in the work of extinction and citizen assistance. The person in charge of the group considers that, among all the fires, DANAs, storms, snow and, now COVID-19, that terrible fire was one of the great challenges that the formation has had to face in recent years. "Many of the new volunteers had never been in such a big fire. There they demonstrated their ability to collaborate and they spent almost a month working until the fire was considered extinct. They learned a lot from that misfortune," he explains.
Active 24/7
This obvious preparation of its members is palpable in the exercise of their functions. Its response to any emergency is increasingly agile and conscientious. José Vicente Serra tells how the Protección Civil Xàbia proceeds when attending any type of incident: "We follow a protocol. Normally the notice comes from the Policía Local which, in turn, has received it from 112 or phone calls. The first thing they do is activate the firefighters and then they activate us. We have two mobile phones with the same number available 24 hours a day and when we receive a call for assistance, we activate an emergency WhatsApp ".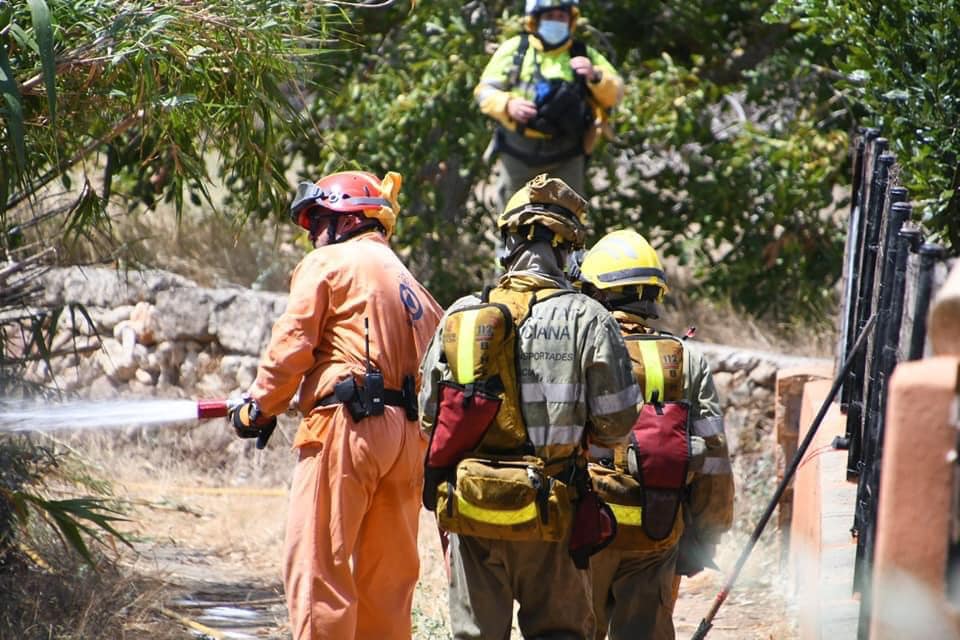 The free time of its members is time in the service of the residents of Xàbia
But, what qualities must that person have who, voluntarily, takes action as soon as the operation starts? According to Serra, above all, "they must have the desire to help people and they should not mind investing part of their free time in dedicating it to Protección Civil".
As in so many other volunteers, it is in free time that the commitment that has been made is developed. "We are aware that the time we invest, we take it out of our personal life. To spend time with family and friends. But the satisfaction of helping or seeing people's faces of gratitude is worth more than any other physical reward that we could obtain," says the head of the group.
What's more, Serra, on behalf of all the volunteers, takes this opportunity to highlight the fundamental role of families in the work they do and their patience as they cannot share as much time together as they want.
This effort has unanimous recognition both at the institutional and resident levels. "The administration has helped us in what we have needed, although I admit that I am a bit heavy when asking," he jokes. "Regarding citizens, I think they do recognize our work. They even write to us, from time to time, a thank you letter. They are also Protección Civil and they showed it with their solidarity during the La Granadella fire".
The person in charge of training is also grateful to all those people and companies who collaborate so that the group can have more resources.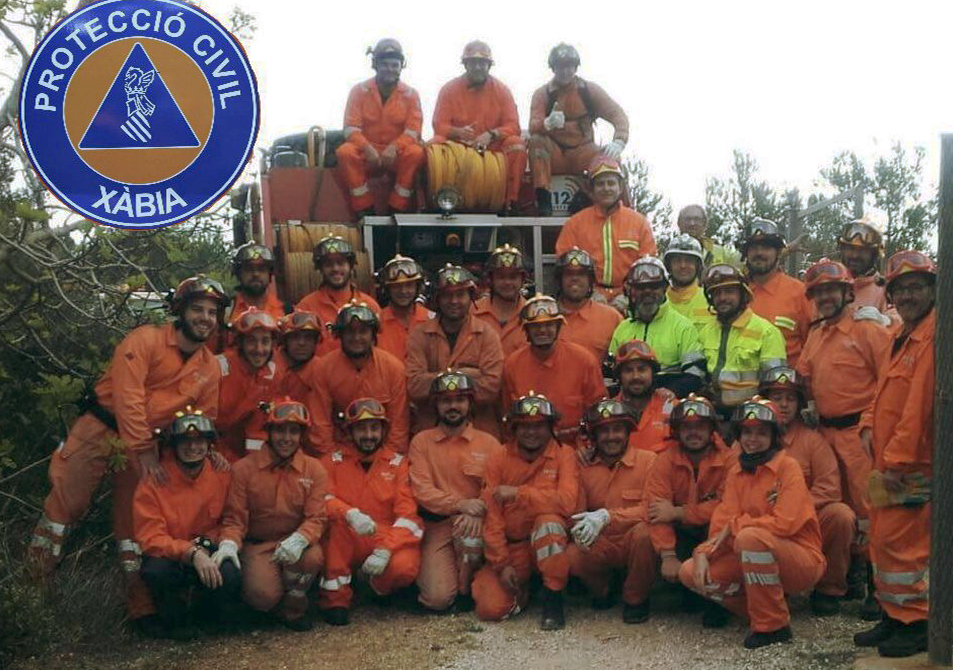 The coronavirus does not stop the Protección Civil
Despite the current pandemic and the adaptation that society has had to make to the restrictive measures, groups such as Protección Civil do not cease their activity. They have only adjusted so that they can continue to carry out their work. Not in vain, last year they totalled some 5,016 hours of service to the municipality, although its usual activity had stopped substantially. Of this total, 3,860 hours were allocated to fire prevention and control from the beginning of June to mid-October.
Sanitary restrictions do not allow them to hold their weekly meetings or training that keep them up-to-date in their specialities. Only specific services and some incidents. However, as Serra proudly points out, "several young people from the group have been studying courses related to emergencies and, if nothing happens, this month they will begin to do internships with the group."
The challenge for the future is, according to the head of Protección Civil, "to continue training." In the same way, the person in charge of training would like new volunteers to sign up "in order to continue giving a service to the community." The doors are open and anyone who feels that they can contribute their bit for and for the residents of Xàbia, can register or request more information by calling 648 015 256.
---

---