POLICE SEEK OUT AND FINE PERSON FOR ILLEGAL DUMPING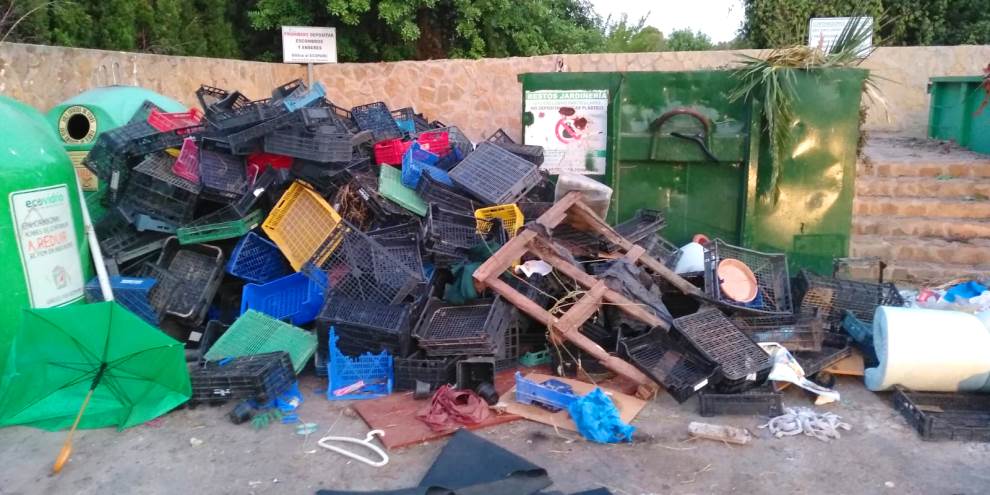 The Policía Local de Xàbia have sought out and fined the person responsible for dumping hundreds of plastic crates at a rubbish collection zone on the Carretera de Jesús Pobre. Acting on the report on the illegal dumping received from the inspection service, agents were able to work on a lead to the possible origin of the waste and managed to locate the perpetrator and inform them that they were required urgently to arrange for the crates and other detritus to be removed; this was carried out by an authorised waste management company, the cost of which was met by the offender. A fine of 750 euros was also issued, the maximum amount allowed for this offence by the Civil Coexistence Act.
In response, Xàbia Council is strengthening surveillance at all rubbish collection areas and will be monitoring for illegal dumping in a bid to end this uncivil act which not only makes it difficult for residents to use the areas for their proper purpose but also transmits a poor image of the town.