Police dish out more than 30 fines for non-compliance last weekend
Local officers handed out the fines for non-compliance with required COVID-19 protocols.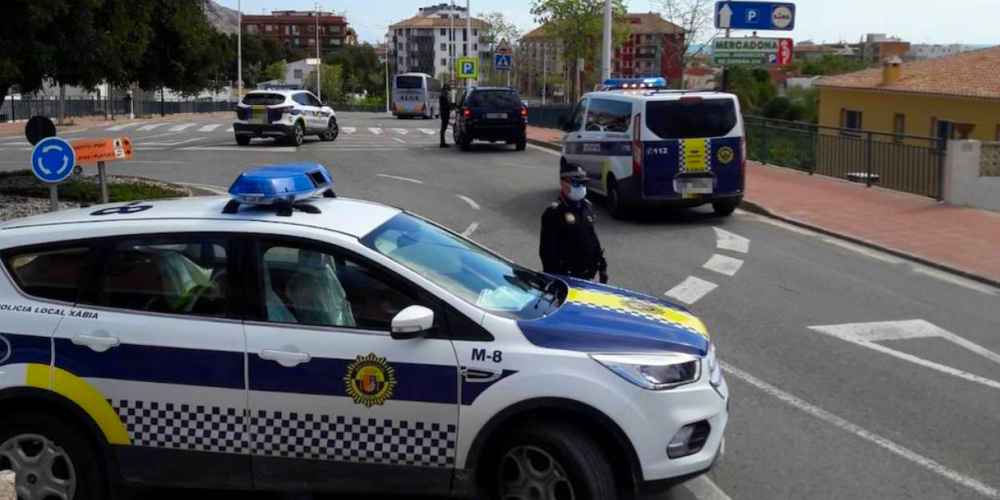 The Local Police in Xàbia have handed out more 30 fines for non-compliance with the extraordinary measures imposed to halt the spread of the COVID-19 infection. Most of them (26) were for those who exceeded the maximum number of six people for family and social gatherings, another eight for drinking alcohol in a group in public spaces – the notorious 'botellón' – and one for not wearing a mask whilst in public.
Last weekend, four people were also fined for breaking the mandatory night-time curfew, another for not wearing a mask, and a restaurant for no respecting sanitary hygiene measures and allowing customers to gather inside the premises.
The control of the measures imposed to fight the COVID-19 pandemic has increased the work-load of the local police force considerably. At the beginning of November, officers have had to deal with 500 more issues than the whole of 2019.
In addition, local officers continue to meet their usual daily obligations, such as traffic control, and this weekend 17 fines were issued for parking on the Primer Montañar – the coastal stretch between the port and the Arenal where the parking of vehicles has been prohibited since May – and several vehicles were removed by tow truck.
---
Tuesday 24th November 2020, 2.00pm – Mike Smith
---