Lions Club donate some 2,000 euros to Social Services in Xàbia
The donation comes in the form of 20 euro vouchers that can be used to buy basic essentials in Mas y Mas supermarkets.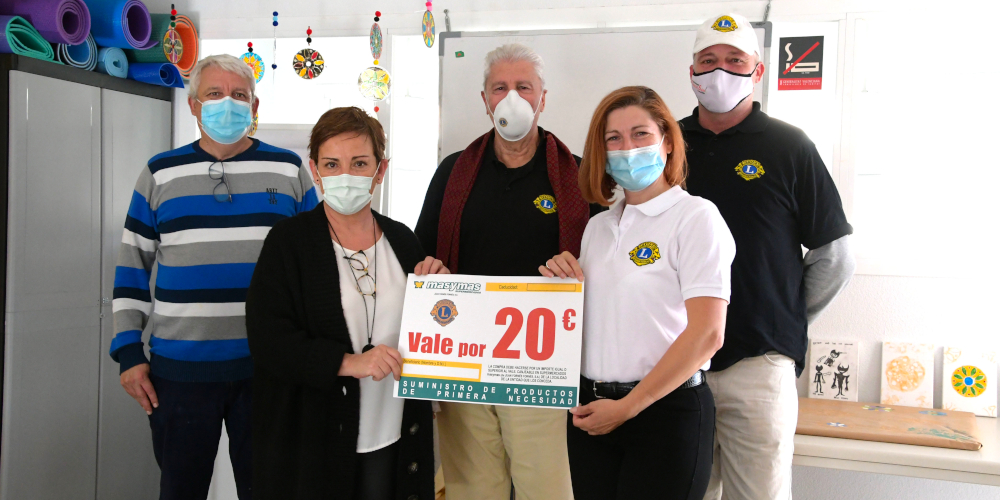 The Club Los Leones de Xàbia, Dénia y Pedreguer has once again shown its commitment to Social Services in Xàbia by donating 2,000 euros worth of purchase vouchers that can distributed to people or families who have few resources to support themselves. The vouchers, each worth 20 euros, are a direct help to make purchases of basic essentials in Supermercado Mas y Mas.
Councillor Rita Berruti (Social Services) thanked the Lions Club for its continued commitment to help the most vulnerable families in Xàbia. She explained that this year, such aid has been even more valuable since it has been much more difficult for associations to raise funds due to social restrictions imposed to halt the spread of the virus which prevents them from organise the type of charity events that they would normally host.
The councillor also took the opportunity to appeal to residents in Xàbia to not stop helping the weakest in the community during the ongoing pandemic which has its economic consequences and called on them to channel their spirit of solidarity to organizing and supporting initiatives that don't involve social contact or are counter-productive to the health situation which continues to affect everyone.
---
Tuesday 24th November 2020, 2.30pm – Mike Smith
---