Plenty of emotion as Moors and Christians parade for the first time since 2019
Hundreds of spectators lined the route through the port zone of Xàbia to see the return of the filaes after an enforced break.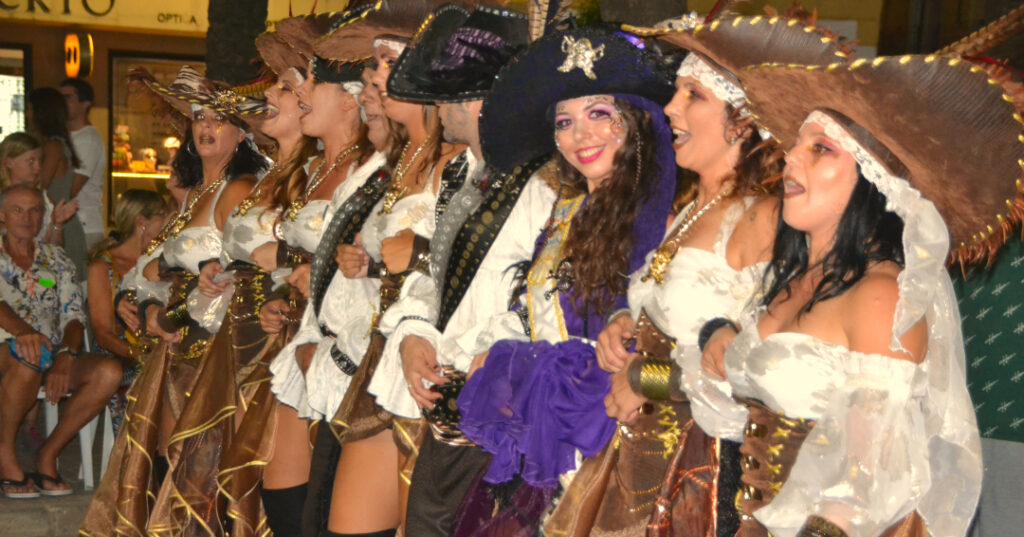 Monday 25th July 2022 – Mike Smith
Source: Junta de Festes de Moros i Cristians de Xàbia
Emotions ran high as the Moros i Cristians de Xàbia were finally able to parade through the streets of the port zone, the first time they have been able to show off their fantastic costumes since 2019.
It's been a tough couple of years. In February 2020, when the companies gathered together for the traditional mig any celebrations, the mid-way point between the previous and forthcoming editions of this popular fiesta, and the new Captains and Standard Bearers for the 2020 edition were official presented, little did they know that it would be almost 2½ years before they would be able to parade once again.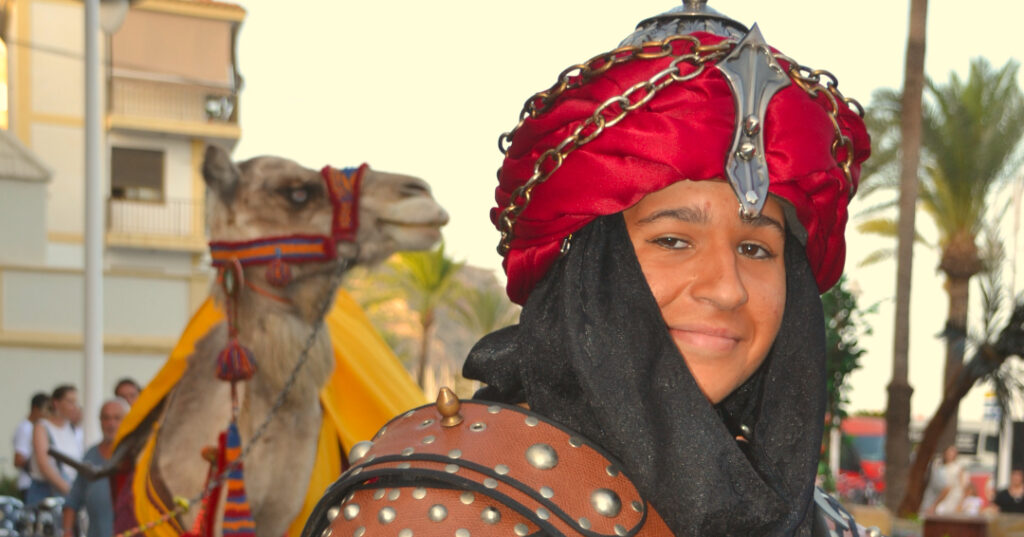 There were plenty of tears and genuine hugs of affection as the companies gathered in the narrow street beyond the grand archway in the port and not even the sticky hot evening weather was to dampen the mood. As each fila moved through the arch, the drums of the bands echoing around it and raising the excitement even more, the shouts and cheers from them were genuine ones, exclamations of relief that once again they were able to parade.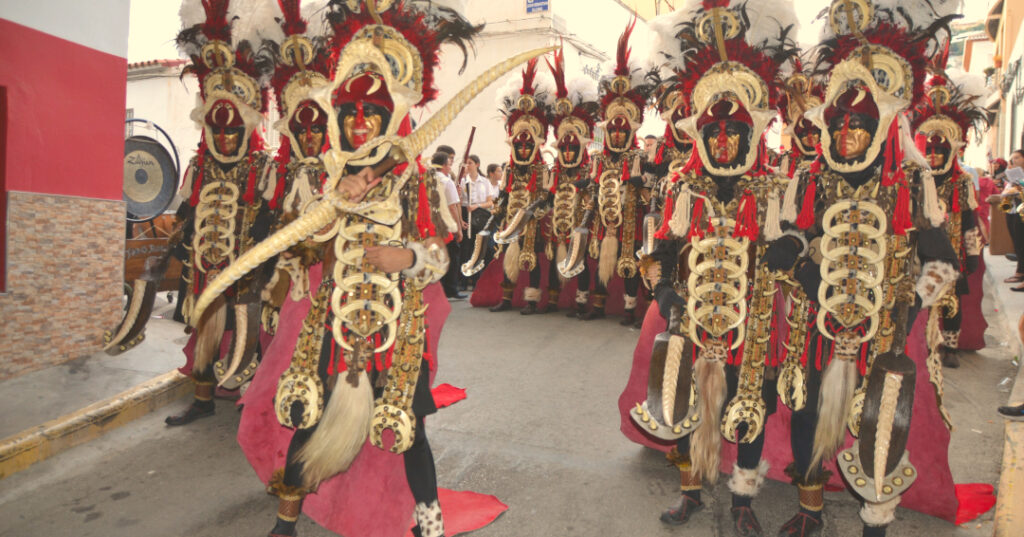 Many of them had spent long hours preparing for this moment. Some of the make-up had taken over six hours to be applied. Some of the costumes had several layers and shoulders bore the great weight with pride. There were grand tribal costumes, headdresses made from great jaws of crocodiles. Christian knights wore gleaming helmets and iron. There were even grand fantasy figures, red eyes glowing through tall helmets. And this was only for first of two gala parades …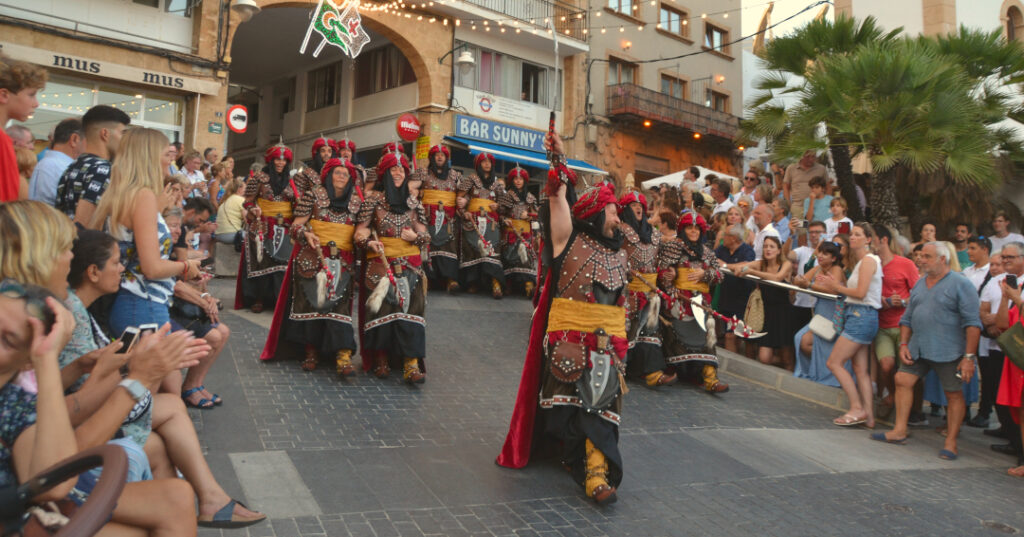 ---
Photo Gallery
Photos by Fay Hughes (javeamigos.com)
---

---