Lifeguard service warns of waves caused by storm surge during Tuesday afternoon
The warning for waves reaching up to 1.4m remains in place throughout the afternoon and into the early evening.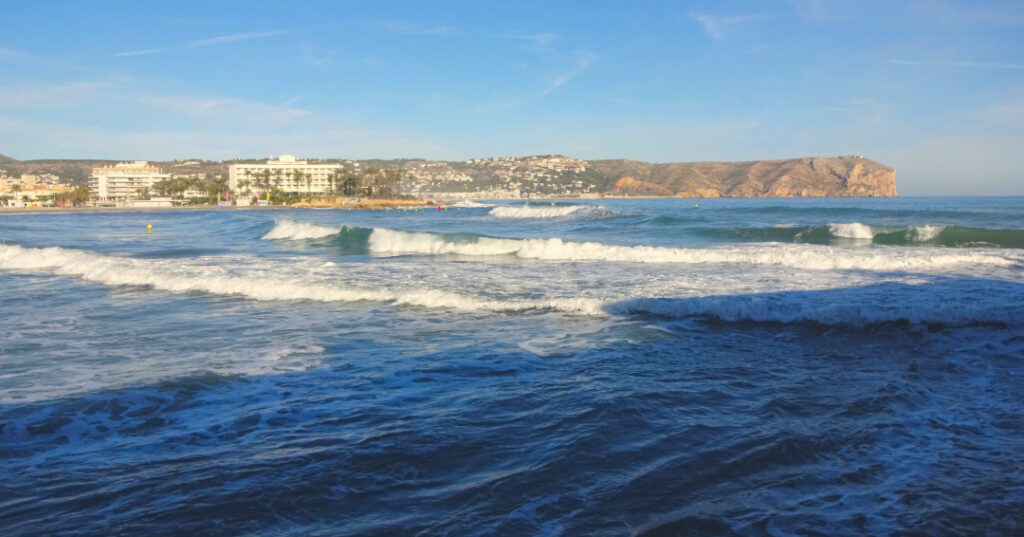 Tuesday 26th July 2022 · Mike Smith
Source: Telegram XÀBIA – INFO ESTADO PLAYAS
The Xàbia beach lifeguard service has issued a warning for heavy seas caused by a storm surge which is likely to affect the coast of Xàbia from midday. The forecast models suggest that waves of about 0.8 metres will grow in height during the afternoon, reaching 1.2 to 1.4 metres with the possibility of a maximum peak at 7.00pm this evening.
A northwest wind will be blowing so the lifeguard service has advised that swimmers should enter the sea with caution along the Montañar I and Montañar II, Cala Blanca and Platja de l'Arenal due to the possibility of currents appearing without warning. It is expected that the yellow flag will be flying on several beaches.
Click here to find out what the colour of the flags mean for beachgoers.
For those who intend to make excursions along the coast on kayaks, paddle boards, etc., there will be the additional risk of surf breaks appearing in the surroundings of Cap Prim, the northern and eastern faces of Illa del Portitxol, Cap Negre, Cap de la Nao and Isla Descobridor. Caution should also be taken when returning to Cala de la Granadella from the Llop Marí and Caló zones, especially between 1.00pm and 7.00pm.
Everyone who intends to spend some time on the beach and in the sea is advised to follow the instructions of the lifeguard personnel and check the maritime conditions before going out to sea.
Click here to access the INFO ESTADO PLAYAS telegram channel.
---

---