Plans not yet approved to remove rubble from Cala del Ministro
The property presented a plan in which the Ministry has identified "some deficiencies"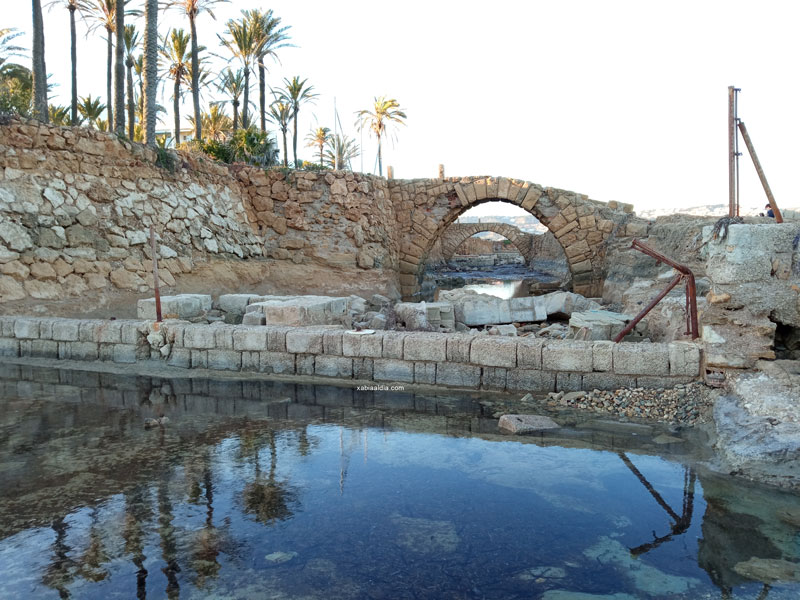 Tuesday 2nd March 2021 | CARLOS LÓPEZ (Xàbia AL DÍA)
Compromís per Xàbia has provided the media with the answer to the questions that the Coalition senator, Carles Mulet, made to the central government in relation to the Cala del Ministro and the remains of rubble in the area.
In these responses, as indicated, the Government has expressed its intention not to "revoke" the concession and has also reported that Costas has contacted the owners of the annexed house in order to adapt it and remove those remains.
But, Compromís responded they were "aware of not having obtained a concrete answer" and for this reason they cross-examined the Ministry of Ecological Transition about whether they had proceeded to the "cleaning and adaptation of the location".
In a second response from the Ministry, it was revealed that "a draft plan of action had been submitted" for the removal of the materials that presented a "series of deficiencies" and that they were waiting to approve "the definitive plan".
Given these facts, the municipal spokesman, Juan Cardona, issued a statement in which he expressed his dissatisfaction with the action and admits that he "doesn't understand so much delay in the cleaning and adaptation of the place, besides being surprised that the government maintains the privileges inherited from the dictatorship".
For his part, Senator Mulet has said that "they will continue to ask and press for this situation to be finally resolved, in favour of the people of Xàbia. If the PSOE and UP government truly believe in reparation and historical memory, we must return these lands to the citizens".
The government's response to a question on November 6 is from February 23:
"The concessionaires have thus far submitted a draft Work Plan for the clean-up and debris removal on the land recently cleared by the previous concessionaires. Said Plan is not definitive as some technical deficiencies have been detected in it.
These works inevitably require the access of machinery to this stretch of rocky and steep coast, in which, in addition, there is the circumstance that there is a catalogued archaeological site. It is expected that they will shortly present a definitive proposal that complies with the technical deficiencies observed, so that it can be processed and submitted to the prior authorization of all the administrations with concurrent powers at this point of the coast before the work begins."
To date, it has not publicly disclosed whether this plan has indeed been approved and more so, whether it has already been launched to remove the remains of the construction.
At the moment, the last thing XAD reported is that at least until a few weeks ago, the area remained the same.
---
Click below to read the original article in Spanish on Xàbia AL DÍA

---