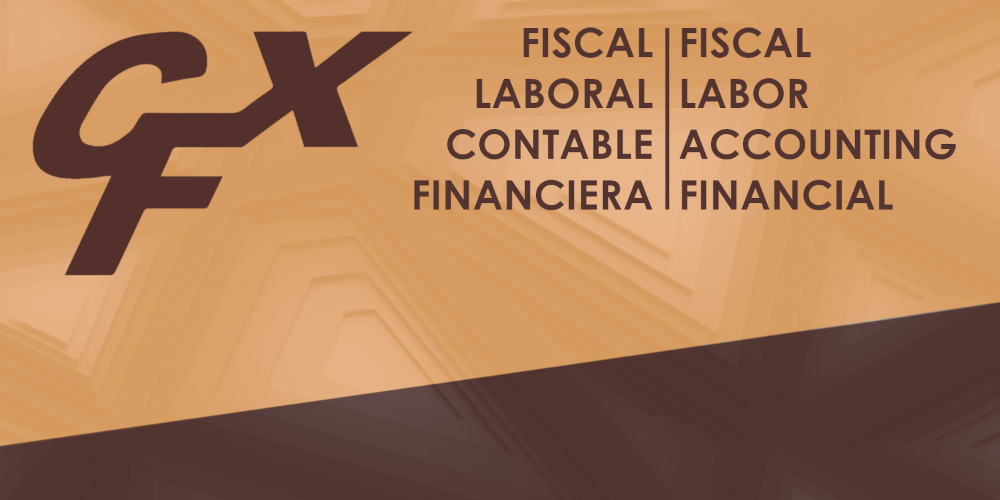 Centre Financier Xàbia (CFX) is a well-established office located just around the corner from the main market square that offers a wide range of services including accounting, conveyancing and business services with Spanish advice given in clear and concise English.

---

Accounting

CFX will help you with your personal and business accounts to meet Spanish requirements, especially in tax declarations which should be done either monthly or quarterly, depending on the size of the business. The office will allow you to dedicate your time to building and growing your business by taking on your day-to-day accounting. The highly-qualified consultants, all of whom speak English, will ensure that your business meets all the fiscal obligations from tax registration and accountancy records to the preparation and filing of all essential tax documents (and they will also check that you are not paying too much tax!).

---

Wills

If you have financial assets or a property in Spain, it is advisable that you have an up-to-date Spanish will and the English-speaking lawyers at CFX can help you prepare the document to give you and your family security and peace of mind.

---

Conveyancing

CFX will take you through every step of the process of buying a property in Spain with no hidden costs and no nasty surprises. Their solicitors are all English-speaking with a wealth of local knowledge and extensive experience in providing accurate, impartial Spanish legal advice.

---

Business Services

More and more people have dreams of starting a small business in Spain. Every year, however, a large number of expats give up on the dream and return home facing financial ruin. This is nearly always down to a lack of knowledge, unrealistic expectations and inadequate financial planning. It is vital to seek out expert legal, financial and tax advice if you are thinking about starting a business in Spain ? and this is where CFX can help.

If you want to start your own business and run it yourself then registering as an 'Autonomo' is the best solution. CFX can lay all the foundations for you ? all they need is a copy of your passport, your NIE number and the details of your bank account.

CFX can also advice and assist in Joint Ownership Companies and Limited Liability Companies (SL), guiding you through the entire process.

---

Don't forget to mention JAVEAMIGOS when dealing with CFX.

Calle Carlos Benimeli, 14

03730 Jávea (Alicante)

No Records Found

Sorry, no records were found. Please adjust your search criteria and try again.

Google Map Not Loaded

Sorry, unable to load Google Maps API.