PHOTO GALLERY – Moros i Cristians 2023 Presentation
Filà Almoriscos begins its Captaincy 2023 led by the Montaner Llidó family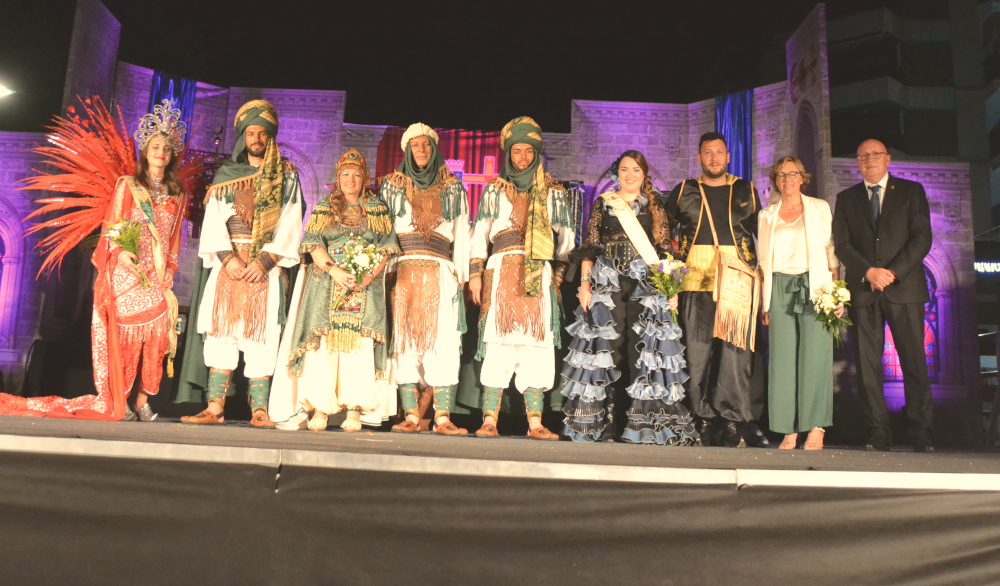 Sunday 16th July 2023
Mike Smith
The Moors and Christians festivities burst into life in the heart of Duanes de la Mar in Xàbia on Saturday evening with the formal presentation which kicks start nine intense days of celebration as well as the official proclamation of the Filà Almoriscos as Captains for 2023.
It was an emotional evening, especially for the Montaner-Llidó family who, after a long association with the fiesta, became the main representatives of their other family, the Filà Almoriscos.
Vicente Montaner Mata is a well-known participant in the Moors and Christians in Xàbia and holds the Sant Jaume Award in recognition of his contribution to the fiesta. He is joined by his wife Merche Llidó Cholbi and his children Moisés and Santi to become Captains for 2023.
It was also a special night for the two young standard bearers. Back in March, Indira Rosa Cardona Delange and Natalia Moya Llidó were proclaimed as such during the Mig Any celebrations but Saturday evening saw them take to the stage dressed in their remarkable costumes to take their places alongside the Captains.
After the traditional procession through the port zone to collect the representatives of each 'filà', the presentation, led by Lorena Ros and Laura Calavia, saw them take to the stage to showcase their amazing costumes which they will be wearing during the gala parades next weekend.
In addition, a traditional part of this formal ceremony is the presentation of the Sant Jaume Awards, given by the Junta de Festes to people linked with the fiesta who have played a prominent role in their developing over the years. Francisco Moya, Enrique Bella and Vicente Teruel – the latter posthumously – received deserved recognition for their contributions.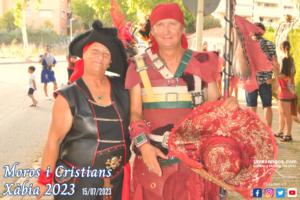 ---
---