Penya La Marina runners-up in Mundialito Kids de El Campello
The alevín side, representing Belgium, lost 2-3 to San Vicente (Argentina) in the final.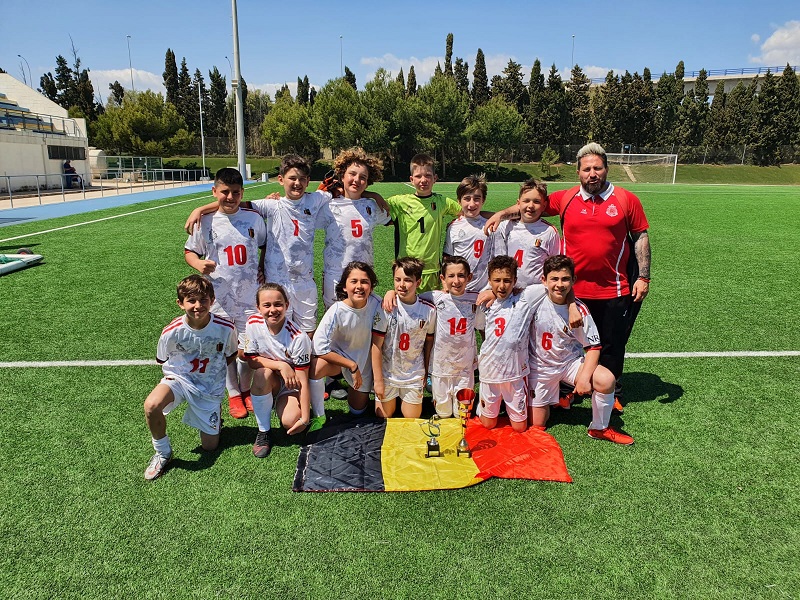 ---
Wednesday 20th April 2022 – Mike Smith
Source: original article – Carlos López (Xàbia AL DÍA)
---
The alevín team of the Penya la Marina de Xàbia was proclaimed runners-up in the Mundialito Kids organized this past weekend by CD El Campello.
This tournament brings together teams representing the Netherlands, Spain, Brazil, Croatia, France, Argentina and Belgium in the pre-benjamín (U5-U8), benjamín (U9-U10) and alevín (U11-U12) categories and was a tournament in which the young xabiero footballers participated under the Belgian tricolor.
Thus, the Penya la Marina team, coached by Alberto Olivares, reached the final of the tournament, and faced another team from Alicante, San Vicent who wore the Argentinian Albiceleste shirt. The game was very close which San Vicente took by a narrow 3-2 victory.
The youngsters from Penya la Marina won the runner-up position and also two top scorer trophies for Vicent Signes and Iker Frías.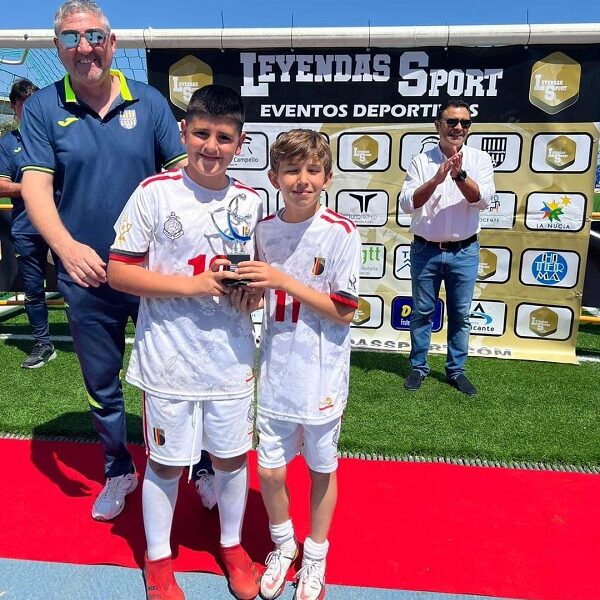 ---

---