Painter Joaquín Sorolla stars in this year's October 9 programme
The institutional act is brought forward to October 7 to make it coincide with the date on which the painter first visited the town.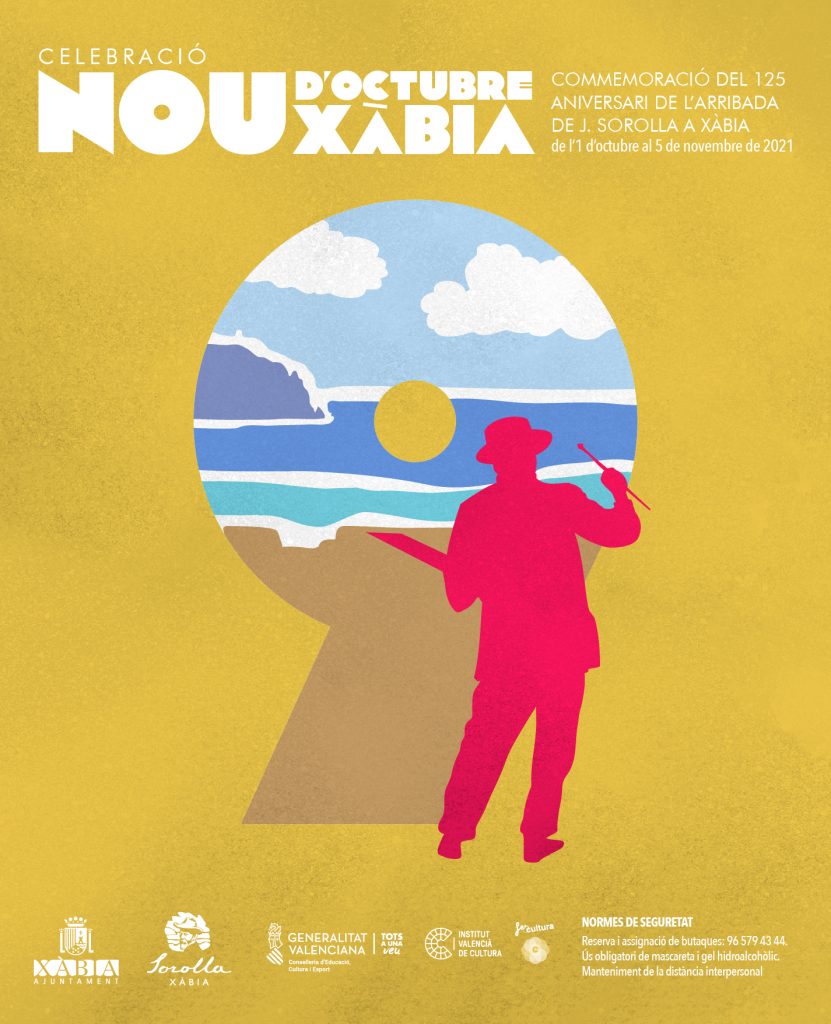 Monday 27th September 2021 – PRESS RELEASE with Mike Smith
---
Xàbia Council has prepared an extensive cultural and institutional programme of events to commemorate October 9th – Valencia Day – in which the renowned artist Joaquín Sorolla will have an indisputable role.
125 years have passed since the renowned painter visited the town for the first time, on October 7th 1896, and therefore the usual institutional act of October 9 has been brought forward two days and will be conducted in a totally different way than usual.
Mayor José Chulvi has proposed some of the changes to this commemorative act. It will be held outdoors in the church square, rather than in the council chambers, and, in addition to delivering the annual civic award to the Fundación Sorolla, the pianist Marta Espinós will be performing her audiovisual project 'Sorolla: Un Imaginari Musical'.
The mayor has described this year as being "special" for recovering this symbolic day after the pandemic as, in addition to marking the arrival of Sorolla, it is also the 25th anniversary since Xàbia established these civic awards and because it also marks the beginning of a new stage of greater flexibility in selecting the award winners.
He invited the population of Xàbia to join the celebrations for October 9th as well as the tribute that the town will pay to Sorolla through a series of institutional and cultural actions dedicated to the renowned painter.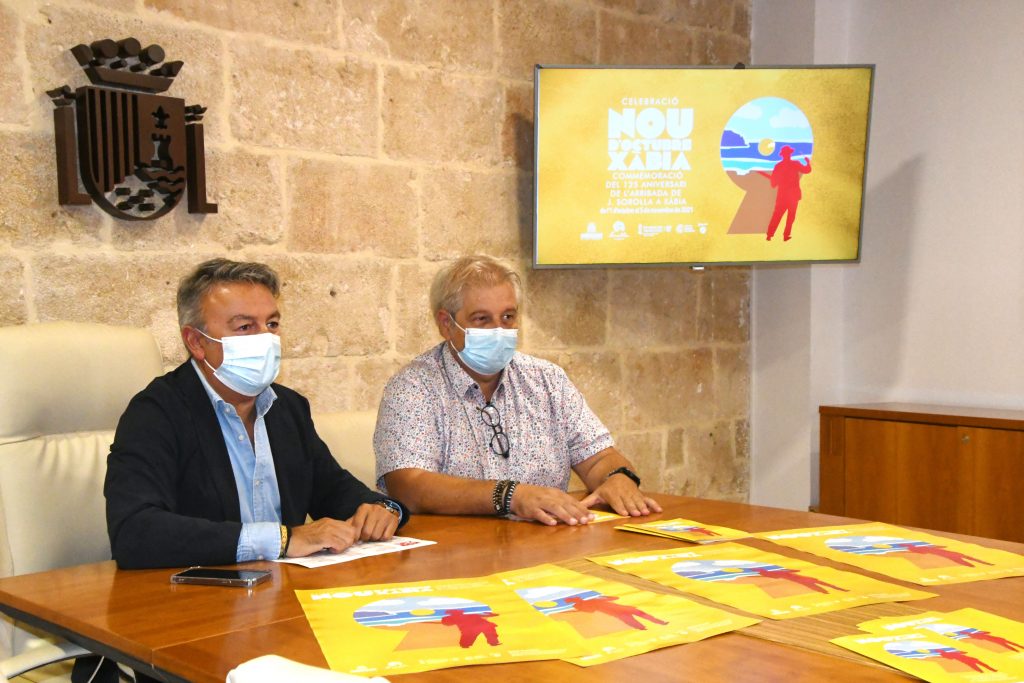 Councillor Quico Moragues (Culture) highlighted the programme for commemorating 9 d'Octubre, an intense schedule of dance, photography, theatre, literature, conferences, audiovisual presentations and music.
The programme kicks off on Friday 1st October at 8.00pm at the Casa de la Cultura with the presentation of the book 'El Mag de Montrose' by local writer Josep Vicent Miralles which has been awarded the City of Benicarló Youth Narrative Award.
There will be performances by the local cultural groups, such as the Xirimitab's, the Centro Artístic Musical de Xàbia, the Orfeón de Xàbia and the Grup de Danses Portitxol as well as an opera and zarzuela recital starring Montserrat Martí Caballé on Saturday 23rd September at 9.00pm inside the historic church of San Bartolomé.
In relation to Sorolla's 125th anniversary, a talk has been scheduled about his arrival in Xàbia by David Gutiérrez Pulido on Sunday 10th October at 7.00pm in the Casa de la Cultura and the inauguration of the photographic exhibition 'Sorolla en su Paraiso' in the Casa del Cable on Friday 5th November 5 at 7.00pm.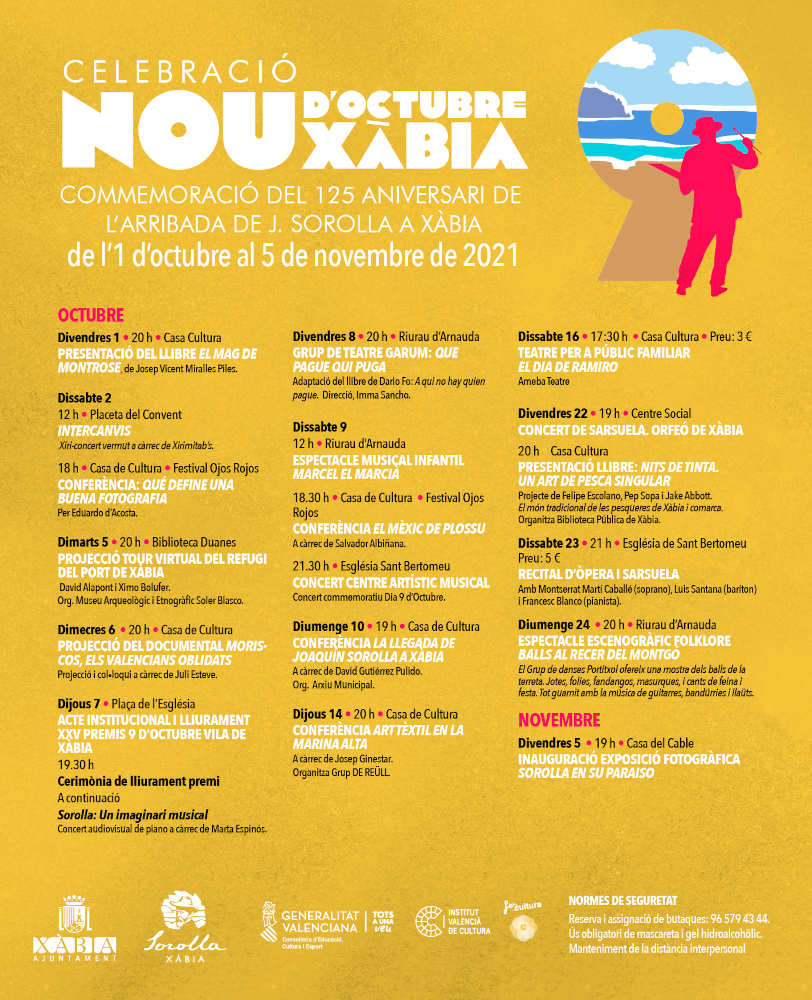 ---
Related Link
---