NEW TRIANA BRIDGE WILL OPEN TO THE PUBLIC NEXT WEEK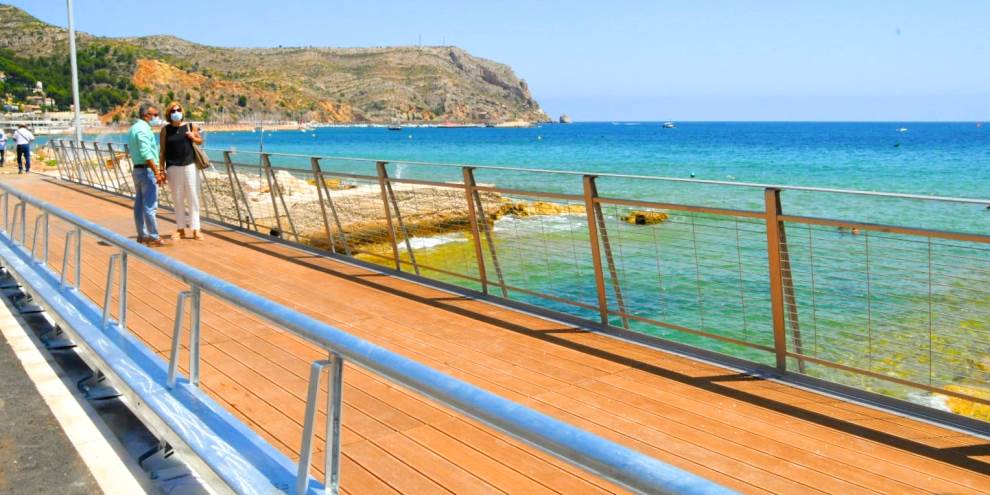 The reconstruction of the Triana bridge crossing over the mouth of the river Gorgos is almost complete. The company awarded this essential public infrastructure project has already carried out the majority of the work which, in addition to the demolition of the old damaged bridge and the construction of a new one, included some redevelopment work to the Avenida Marina Española and are spending the last few days to complete the work.
Mayor José Chulvi and councillor Isabel Bolufer (Works) met with the management of the construction company on Friday and have agreed on the re-opening date for both pedestrian and vehicular traffic in both directions – Friday 7th August.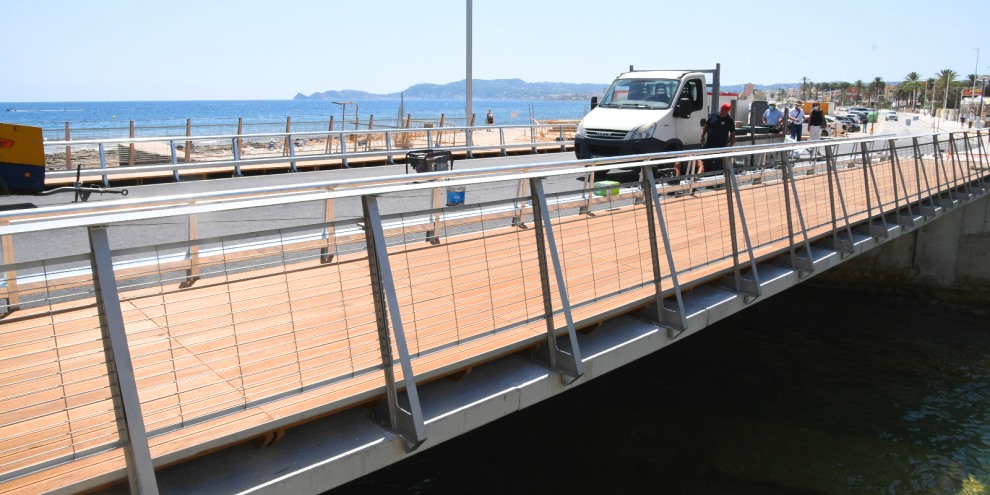 The new bridge is single span and is wider than the one is has replaced and has wooden walkways to provide some continuity to the Avenida Marina Española. There is also an obvious improvement to the walkways of the bridge in that they have been adapted for people with reduced mobility, illuminated railings and protection elements on the inside to separate pedestrians from the vehicles.