Nasio Cardona, third in the Vertical Kilometre at the Montserrat monastery
The athlete from Club d'Atletisme Llebeig completed the challenge in 12.24 minutes.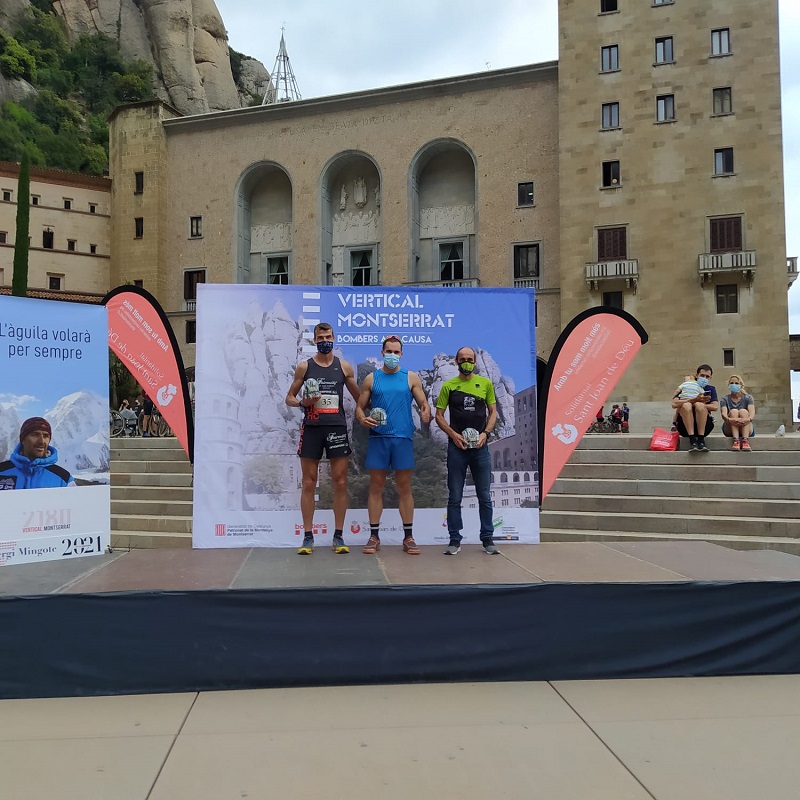 Tuesday 8th June 2021 – CARLOS LÓPEZ with Mike Smith
---
An athlete from Xàbia, Nasio Cardona, claimed third spot in the Vertical Montserrat event which took place in the town of Montserret in Barcelona, next to the monastery that houses the image of 'Moreneta'.
Covering 2,180 steps of the steep service stairway which runs alongside the funicular which connects the monastery with the hilltop that surrounds the building, the race is a real challenge with competitors climbing 388 metres over a distance of 1 kilometre.
Representing Club d'Atletisme Llebeig, Cardona clearly demonstrated his ability and adaption to this type of test, finishing third with an overall town of 12:24 minutes, just nine seconds slower than the winner of the test, David Soler.
The event, which forms part of the Towerrunning Tour 2021 world schedule, was limited to 150 athletes, raising money for charity whilst also paying tribute to Sergi Mongote, an elite mountaineer and ultra-resistance athlete who died on January 16th.
---