Municipal pool project back on after funding received from Generalitat
Xàbia will receive 3 million euros from the regional government to finance the long-awaited project.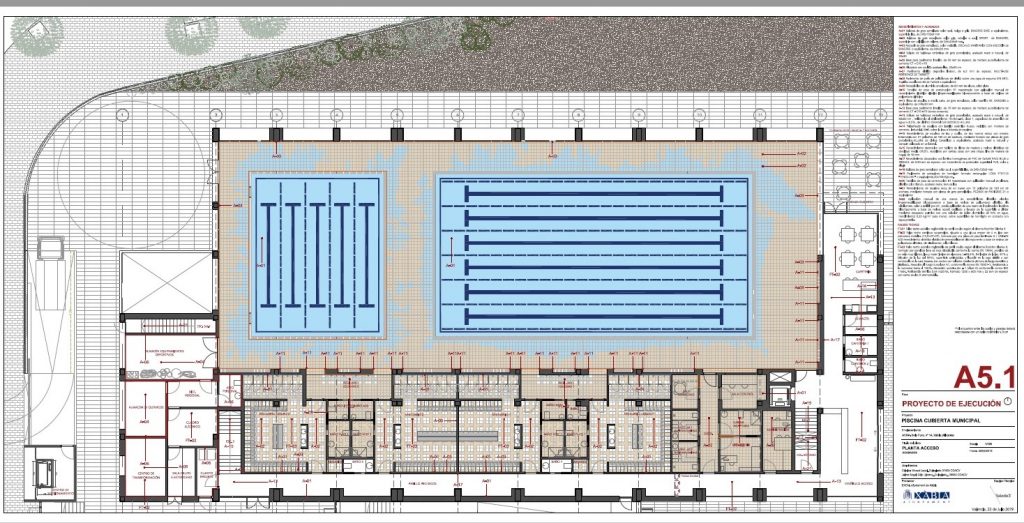 Friday 11th December 2020 | MIKE SMITH
The extended municipal swimming pool saga moves to a new chapter next week after the Generalitat Valenciana confirmed a 3 million euro funding package to finance more than half of the estimated cost of building this long-awaited infrastructure in Xàbia.
The Council will hold an extraordinary plenary session on Monday to authorize the signing of a collaboration agreement with the regional government by mayor José Chulvi in which the formula with which the indoor pool will be subsidized will be officially regulated.
In the same session, the technical specifications will be put to a vote so that the project, which has an estimated cost of 5 million euros, will finally be put to tender. The Generalitat will provide funding of 3 million euros, with Xàbia Council making up the difference to meet the total of the winning tender, up to a maximum of 2 million euros.
Today, the mayor brought together representatives of all the political parties on the council to present the documents that support the entire project. The last municipal report was prepared only yesterday and the final mechanisms have been put in place immediately to convene the extraordinary plenary sessions and not delay this ambitious project another day, one which has been a priority for the local government.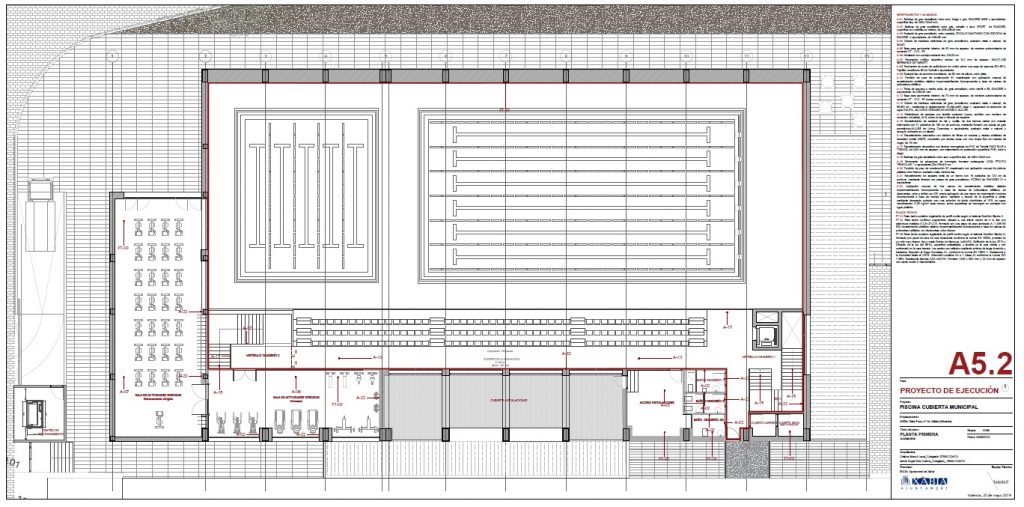 The project was approved in the summer of 2019 and will be authorized to host provincial competitions, thus differentiating itself from other nearby facilities as well as responding to the proposal to form a swimming club whilst also meeting the demands of the youth of the municipality who wants to use it. However, its main uses will be for public swimming and therapeutic activities.
The covered swimming pool complex will be located next to the sports pavilion in the port and will have two pools as well as an activity room for gymnastics and fitness training. The main pool will be 25 metres long and 12.5 metres wide and will be multipurpose, whilst the secondary pool – 12.5 metres by 10 metres – will be used for teaching complementary activities, such as swimming familiarization, both for adults and children, as well as rehabilitation swimming.
A spectator's gallery will have three rows of seating, there will be changing rooms for teams, and a small cafeteria. In total, the complex will cover an area of just over 3,000 square metres and the project should be completed within 742 days (or just over 24 months).
---