Municipal pool construction continues apace as public gallery takes shape
Last Friday, the Generalitat approved a modification of the project funding agreement to allow for modifications brought about by the rise in the price of raw materials.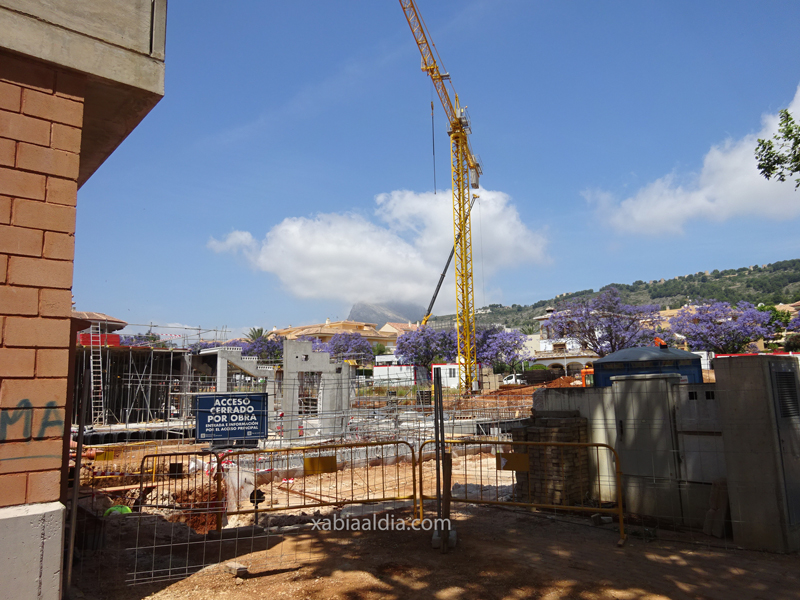 ---
Wednesday 8th June 2022 – Mike Smith
Source: original article – Carlos López (Xàbia AL DÍA)
---
Construction work on the new municipal swimming pool in Xàbia continues apace and, in the last few days, one of the most visible milestones has been reached, which is the structure of the public gallery that will run down one side of the larger pool and underneath which will be located the changing rooms and other facilities.
Workers from construction company Contratos Vilor have already built several of the structures that will support the stand which will face the two swimming pools that will be created from the two large holes that have already dug into the ground, the larger one for general swimming and competition, the smaller for activities, teaching and rehabilitation sessions.
In less than three months, the first year of the two and half year construction period will be reached and, in the opinion of neighbouring residents, the works continues at a good pace. Workers have been following the planned schedule and municipal technical staff continue to study written requests from the construction company for a revision of the budget, due to a rise in the price of raw materials after the Russian invasion of Ukraine.
Xàbia AL DÍA has tried to contact Contratas Vilor SA on several occasions for comment but the company has not yet responded. Regardless, last Friday it was confirmed that the Generalitat Valenciana had approved a modification of the project funding agreement between the regional government and Xàbia Council, which will allow adjustments to the reality of the construction schedule.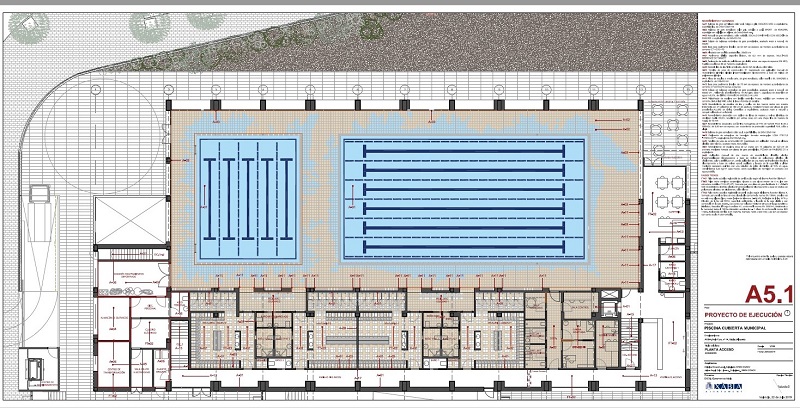 ---
---

---