Moors and Christians spread their charm to the Arenal
The troops of the Moors and Christians paraded with confidence along the beach promenade in the Arenal.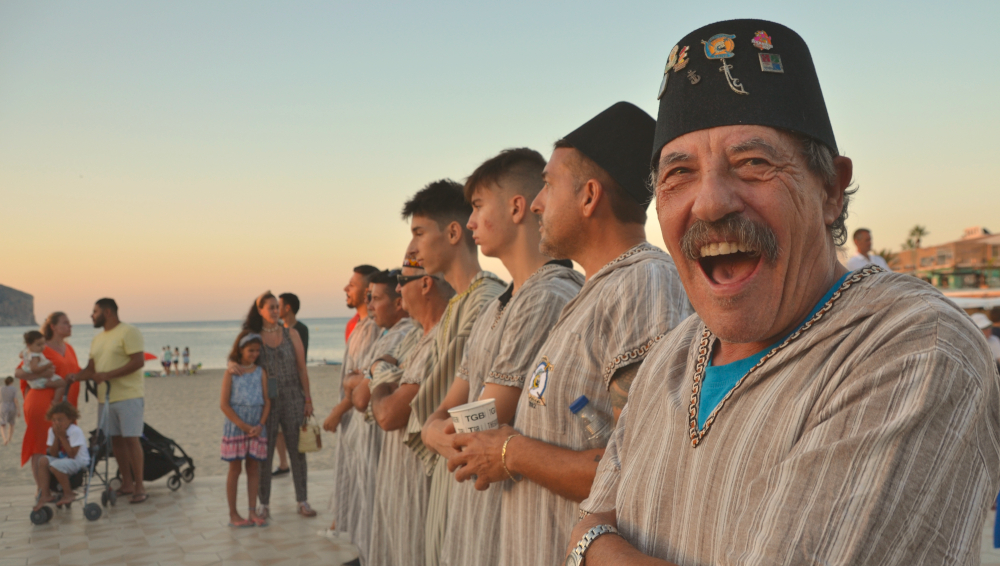 Tuesday 19th July 2022 · Mike Smith
Source: Junta de Festes de Moros i Cristians
The troops of the Moros i Cristians de Xàbia continue to spread their joy and colour through every corner of Xàbia. After taking the streets of port at the weekend, they have conquered the lands of El Arenal in their traditional visit to the beach promenade of Paseo del Tenis David Ferrer.
It is an appointment that is always received with great expectation given the number of visitors that the municipality welcomes during these hot summer days and who experience how the tranquility of the sunset behind the majestic mountain of Montgó is interrupted by the Moorish and Christian marches and the characteristic step of each side, the confident sway of the Moors and the determined march of the Christians.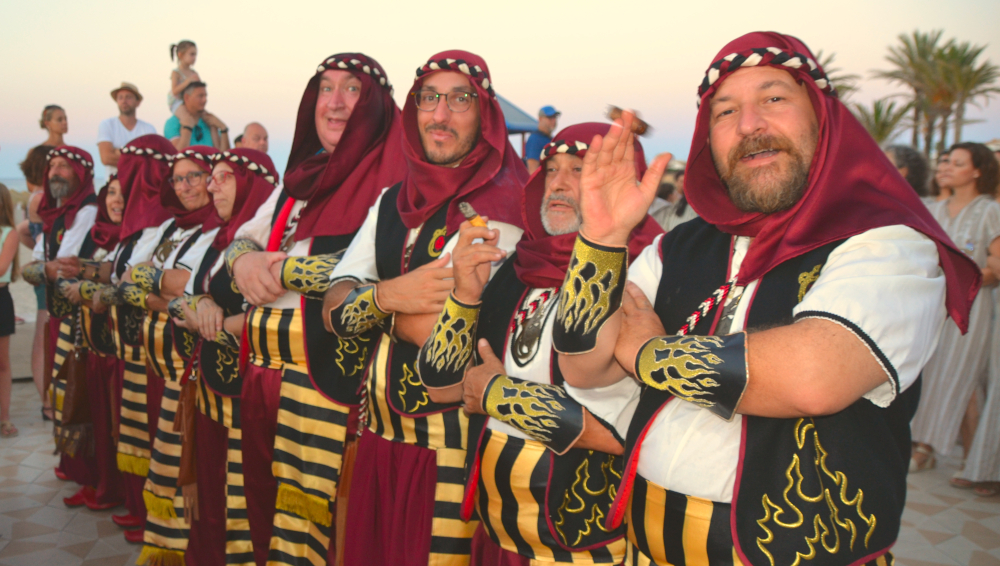 Lucía Llidó, standard bearer for the Moorish side, was in charge of leading the entourage, confidentially guiding the hosts of the crescent. Behind them, Carla Llidó led the path of the Christian troops, which was closed by Florencio Mata and Rosa Catalá, captains of this year, along with their Filà Ballesters.
The simple parade, cheered on either side by curious visitors to the Arenal, ended with a modest firework display and an appetizer offered by the La Fontana Restaurant, before the troops drifted off into the night to prepare for their next visit on Tuesday evening, this time to the historic centre of Xàbia to lay flowers at the niche of the patron saint Sant Jaume.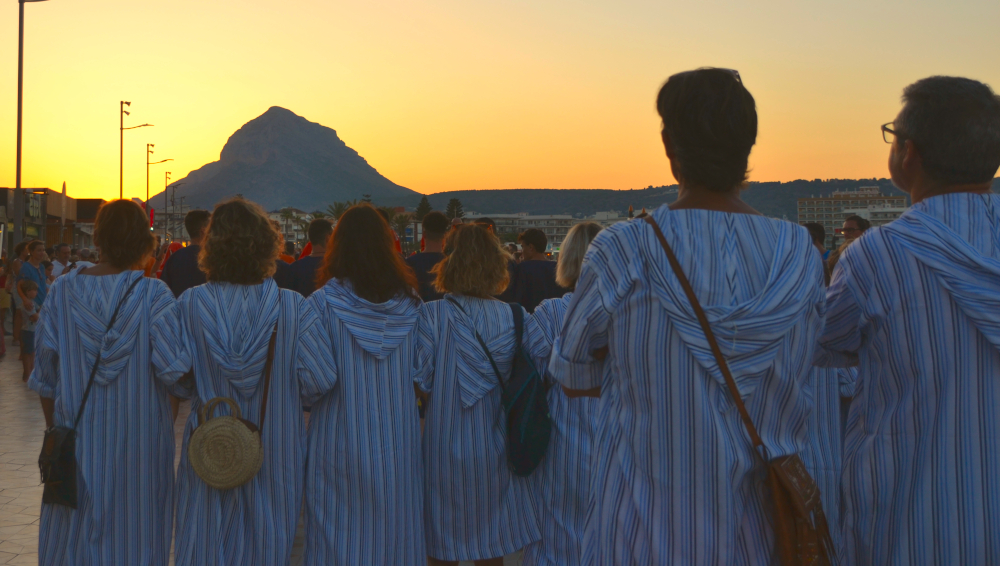 ---
Photo Gallery
Photos by Fay Hughes (javeamigos.com)
---

---