MEDITERRANEAN INSTABILITY DEVELOPING
Unstable weather conditions could bring heavy rain and storms to the Balearic Islands and eastern region of Spain.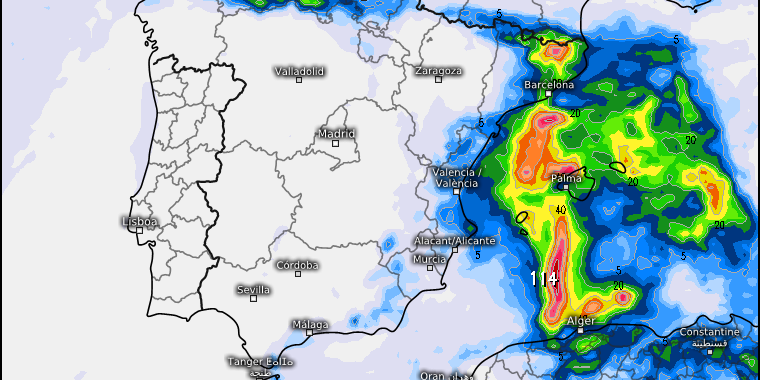 The state meteorological agency AEMET has issued a press release with regards to the development of unstable weather conditions at the beginning of the week which could bring heavy rain and storms to the Balearic Islands and eastern region of Spain.
It is expected that on Monday 7th September, an isolated depression at high levels (DANA) will form in the Mediterranean area between the Balearic Islands and the eastern coast of the peninsula where it will probably remain almost stationary until Wednesday 9th September.
The cold air in the middle and upper levels of the atmosphere, together with the temperature and the high humidity content of the Mediterranean air at this time of year, will result in unstable conditions. This humid air mass will be driven at low levels by prevailing winds from the east and northeast.
The uncertainty that characterizes these unstable conditions means that the exact location of the heaviest rainfall and most intense storms cannot be reliably predicted.
At the moment it is highly likely that heavy or very heavy rainfall will occur in the Balearic archipelago which will be persistent in some areas and accompanied by storms. It is also likely that these intensities will occur in areas of Catalonia, where the rainfall will begin tomorrow, Sunday 6th September, and in areas of the Valencian Community. It is not ruled out that other provinces in the southeast of the peninsula are also affected to a lesser extent.
As of Thursday 10th September, it is likely that DANA will begin to move to the east, tending to decrease and the associated adverse weather will finally disappear.
At the time of writing, no weather warnings have been issued for our area and we keep you updated as the situation develops.
---
SOURCE: AEMET
---