Match Report: UD Carcaixent 0-1 CD Jávea
A goal from Álvaro early in the second half secured Jávea first victory since the opening day of the season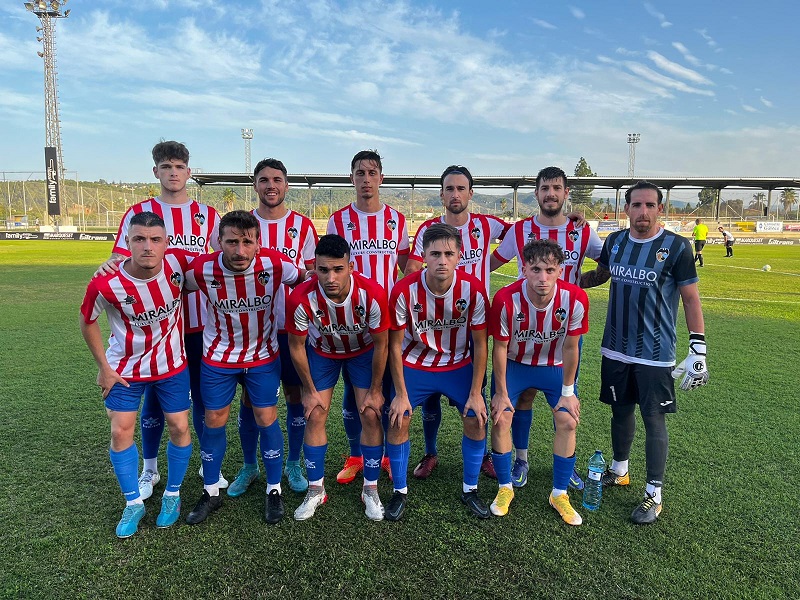 Sunday 16th October 2022 – Mike Smith
Source: Match Reporter XAD
CD Jávea approached travelled inland to Carcaixent with a significant number of casualties: Javi and Paco were forced to sit out the game due to suspension after their dismissals during last week's controversial home defeat to UD Beniganim, whilst experienced veterans Aldo, Marcos and Rubén had reported injured and midfielder Laclán pulled out at a late stage due to illness.
Despite the much reduced squad, it was CD Jávea who started the brighter side and almost opened the scoring in the opening minute through skipper Victor Caturla but his header from a corner didn't find the back of the net. A few minutes later, the home side reacted by firing off a powerful shot at the other end but it was well-saved by Tonet, who would have a commanding performance between the sticks.
On 30 minutes Álvaro Tiscar, making his first start of the season, had a great chance to put Jávea ahead but his shot went just wide of the post. A few minutes later, the home side was reduced to ten men when Rubén hauled down Jávea's Tomás Calvo as he bore down on the home goal and the referee had little choice but to show the home player a straight red. With this, Jávea's dominance grew.
The second half saw Jávea keen to build on the numerical advantage and claim their first victory since the opening day of the season. Within minutes, they had achieved that aim when Álvaro scored after meeting a great centre by Joan, giving the away side a further confidence boost. For much of the second period, Jávea had complete dominance and looked certain to double their advantage but that second goal didn't materialise.
And, for all that dominance, it was the home side that looked likely to score next but the superb performance of goalkeeper Tonet kept them at bay. That said, as the minutes ticked towards a conclusion, it was Jávea that had the last real occasions of the game, first claiming unsuccessfully for what looked like a clear penalty and then substitute Willy scuffing his shot. As the final whistle blew, it was clear that this victory meant a lot to all at CD Jávea, their first away from home and their first since the opening day win over SD Sueca.
Original Article: Un gol del juvenil Álvaro Tíscar le da los tres puntos al Jávea en Carcaixent
Earlier this week, CD Jávea were drawn away to CE Pedreguer in the Third Round of the Copa Comunitat Mediterránea "La Nostra Copa", a tie that is scheduled to be played at the beginning of November. This is the second edition of a regional cup competition that provides lower league teams in the Comunidad Valenciana the chance to win a place in the national 'Copa del Rey'. Last season's winners CD L'Alcora, from Grupo I of the Regional Preferente, will be playing the Preliminary Round of the Copa del Rey on October 19th against CD Ceuta 6 de Junio, 2021/2022 champions of Preferente Ceuta. If the Valencian side win, they will be drawn against a First Division side at home.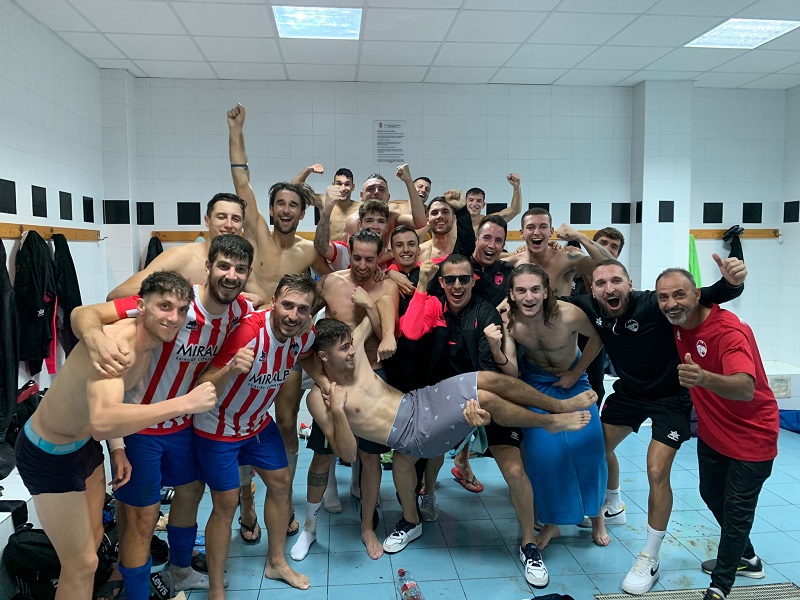 UD Carcaixent. Pablo, Carlo (Mengual, 72m), Vicen, Borja, Alexandre, Víctor (Jorge, 66m), Diego (Aitor, 46m), Arturo (Iván, 61m), Rubén, Francesc (Salva, 61m). Quintana.
Subs not used: Cuenca.
CD Jávea. Tonet, Joan, Miquel, Caturla, Mario, Fran, Ramis, Álvaro Tíscar (Willy, 70m) Luís García (Toni León, 78m), Tomás (David, 85m) y Cabo.
Subs not used: Aaron (GK), Sancho.
Referee: Hector Belda Ferrairo.
Assistant Referees: Victor Moreno Escriva and El Houcine Jaad.
Yellow Cards:
5m – Alexandre (UD Carcaixent)
46m – Miguel (CD Jávea)
57m – Tomas (CD Jávea)
88m – Quintana (UD Carcaixent)
90m – Aitor (UD Carcaixent)
Red Card:
34m – Rubén (UD Carcaixent) · straight red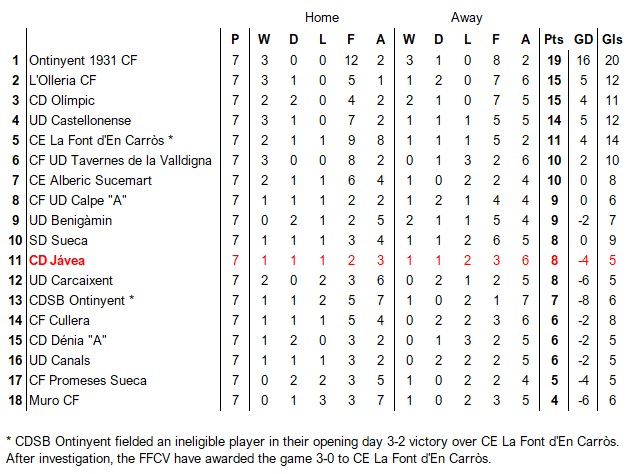 ---
Season 2022-23 Fixtures, Results and Statistics
---

---