Match Report: CF Cullera 2-1 CD Jávea
A disappointing defeat for the rojiblancos keeps them rooted in the bottom three.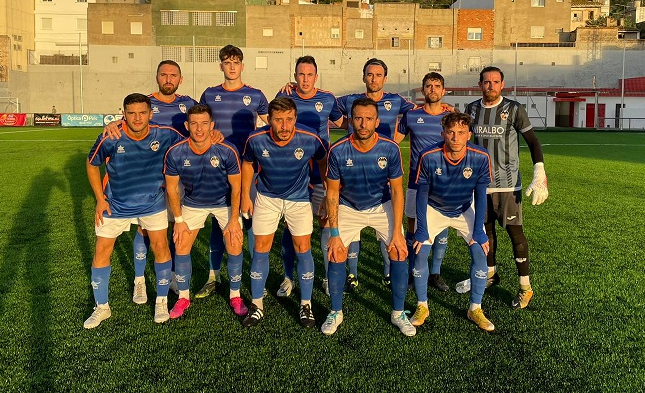 Sunday 11th December 2022 – Mike Smith
Source: XAD Match Reporter
This was a game that did not start well for CD Jávea as they went behind to a club that was bottom of the table at the start of the match. After just five minutes, Cullera's Blasco put the home side ahead and there seemed no way back for the visitors.
Chances were few and far between for CD Jávea. The home side, with that early advantage in the bag, worked hard to preserve the lead, and many of their players would pay for that effort at the end of the game through cramp.
The second half began in similar fashion when Mari doubled the advantage on 53 minutes and it seemed that it was already all over for Jávea. However, head coach Juan Carlos refused to concede the defeat so early and encouraged his team to push forward, almost at the expense of conceding more goals, with Cullera going close at least twice. CD Jávea eventually got reward for the effort through substitute Borja, who smashed home a consolation and it might have been an amazing conclusion had a shot from Luis García not been pushed away with fingertips by the home keeper.
---
CF Cullera. Femenia, Victoria, Morell (Beltran, 85m), Cervero, Mari (Santiago, 68m), Nogues (Lopez, 31m), Palencia, Bosch, Blasco (Carles, 68m), Molla, Sanjuan.
Subs not used: Olivert (GK), Guerrero, Cuenca.
CD Jávea. Tonet, Mario (Cabo, 28m), Marcos, Caturla, Luis García, Ortolá (Borja, 80m), Fran (Bataller, 46m), Aldo (Toni, 63m), Elian, Javi, Buigues (Willy, 46m).
Subs not used: Aaron (GK), Álvaro.
Referee: Alberto Ponce Guillem.
Assistant Referees: Marcos Albalat Ortiz & Lucas Collado Lopez.
Yellow Cards:
44m – Morell (CF Cullera)
56m – Cabo (CD Jávea)
68m – Blasco (CF Cullera)
81m – Victoria (CF Cullera)
Red Card:
none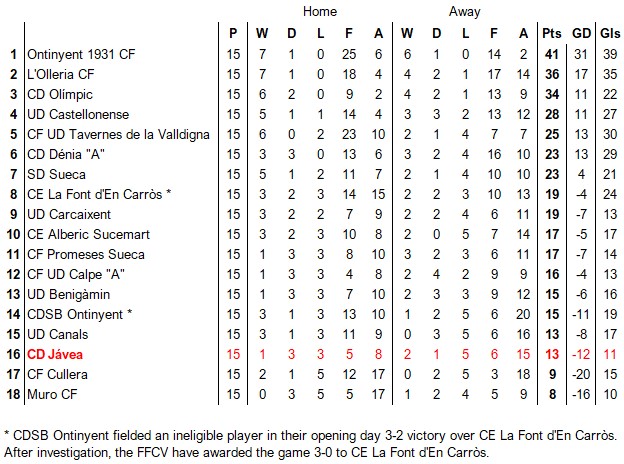 ---
Season 2022-23 Fixtures, Results and Statistics
---

---