Match Report: CD Jávea 1-1 CF Promeses Sueca
A draw didn't reflect a marked improvement in the side as well as the debut of new signing Borja Martínez.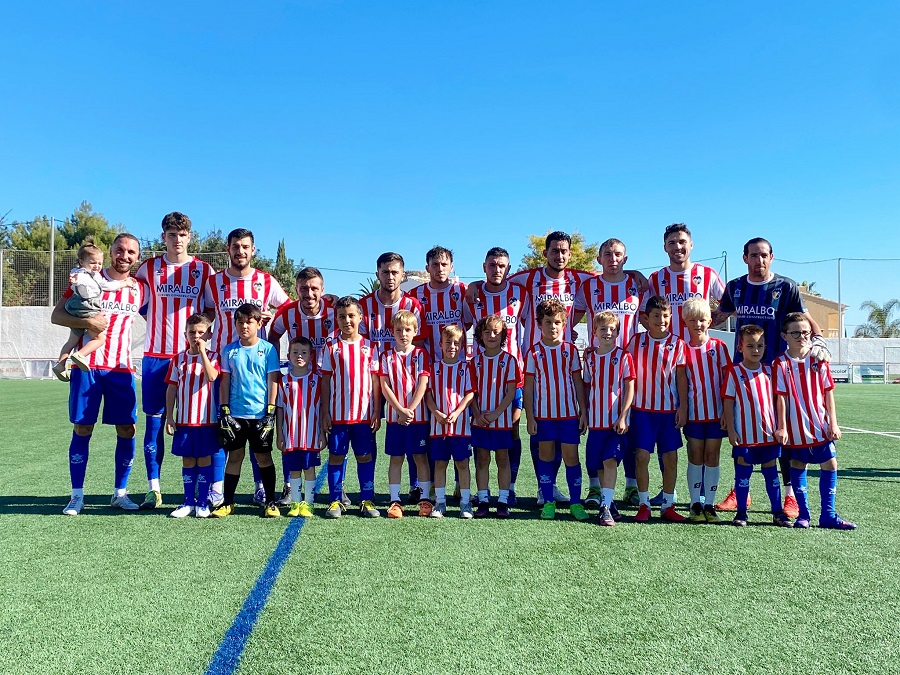 Sunday 6th November 2022 – Mike Smith
Source: XAD Match Reporter
CD Jávea and Promeses Sueca drew 1-1 in the game in which the home side's new signing Borja Martínez made his debut. Jávea had a good first half with three clear scoring chances, a cross shot by Luis, a header by Cabo and a header by Cabo that Mario fired into Andrei's hands. Promeses only shot from Moises was deflected for a corner.
The goals came in the second half. In the 48th minute Jávea went ahead through Luis García (although FFCV gives the goal to Cabo) but just seven minutes later Baldo equalized for CF Promeses Sueca after a defensive error.
The rest of the second half was quite even, although it was Jávea who most tried to unbalance the scoreboard and it was a pity that the second goal did not come, highlighting an improvement in the team.
The match played in front of about 300 spectators. A minute's silence was observed in memory of Ruben Pla, former player and former coach of CD Jávea.
---
CD Jávea. Tonet, Izquierdo, Marcos, Luis García, Ramis (Ortolá, 84m), Cabo, Tomás, Lachaan, Álvaro (Willy, 69m), Fran, Borja.
Subs not used: Aaron (GK), Caturla, Sancho, Mut, David.
CF Promeses Sueca. Stir, Fulgencio, Naranjo, Castro (Caballero, 83m), Baldovi (Soca, 72m), Sansebastian (Zarzoso, 57m), Vera, Martín, Estornell (Cabrelles, 83m), Moll, Grau (Bosca, 57m).
Subs not used: Lopez (GK), Navarro.
Referee: Mario Bailen Pacheco.
Assistant Referees: Daniel Fidel Sánchez Bailen and José Francisco Ortuño Meseguer.
Yellow Cards:
22m – Sansebastian (CF Promeses Sueca)
50m – Grau (CF Promeses Sueca)
57m – Fran (CD Jávea)
66m – Zarzoso (CF Promeses Sueca)
75m – Moll (CF Promeses Sueca)
86m – Luis García (CD Jávea)
88m – López (CF Promeses Sueca)
89m – Naranjo (CF Promeses Sueca)
89m – Cabrelles (CF Promeses Sueca)
Red Card:
none
---
Season 2022-23 Fixtures, Results and Statistics
---

---