Marina Tíscar one step away from achieving 2022 National Swimwear Fashion Award
The young designer will participate in Benidorm Swimwear fashion Week in June in a bid to claim the top prize.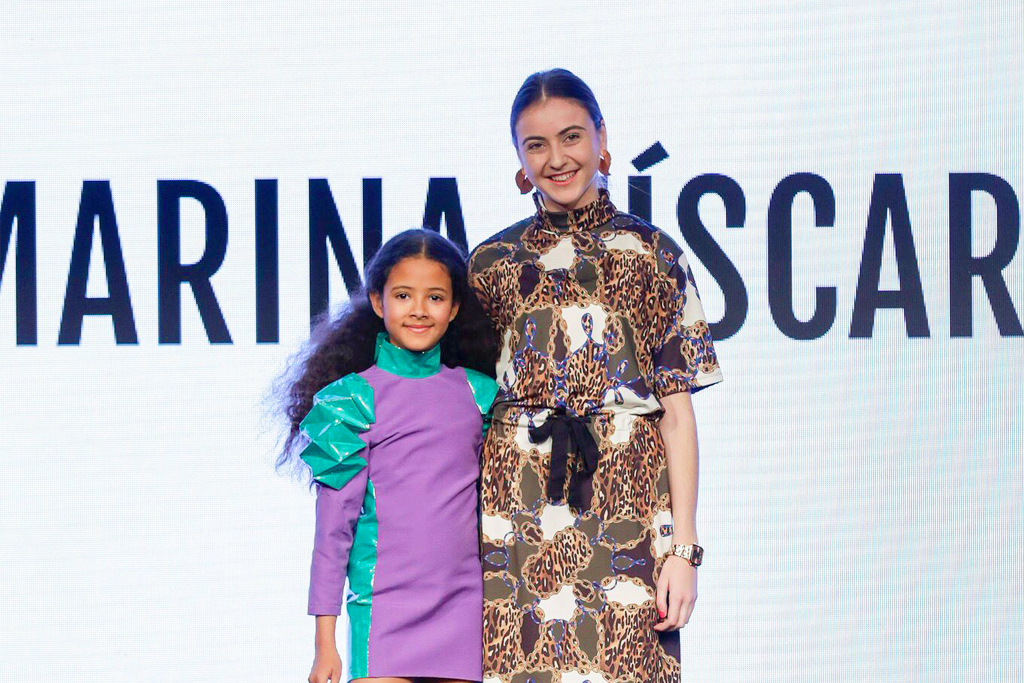 ---
Thursday 10th February 2022 – ÁLVARO MONFORT
Translation from an original article published on Xàbia AL DÍA
---
A young designer from Xàbia, Marina Tíscar Tortajada, has reached the final of fifth edition of the National Swimwear Fashion Award 2022, especially aimed at recognizing new emerging talents, which has the theme of Mediterranean Fashion Beach.
The names of the eight finalists, including Marina, were announced during the celebration of the Madrid Fashion Fair (MOMAD) that took place last weekend. Along with her, Anahí Denaví, Ángela Martí, Esther Becerra, Eva Valbuena, Mª Teresa Sánchez, Marina Carpio and Marta Capdevila have also been selected. They are a group of young designers chosen from more than 400 entries nationwide who have presented a total of 67 collections and more than 750 designs, a fact that shows the quality of the proposal of the young woman from Xàbia.
Marina and her companions will participate in the Benidorm Swimwear Fashion Week that will take place from June 9th to 12th. The event will consist of two catwalks, one for emerging brands and fashion, and another, which will be key for xabiera, on Saturday 11th in which each of the finalists will present their designs.
In addition, there will be a tribute to the 75th anniversary of the bikini in Spain (in Benidorm itself) in which each participant must provide an exclusive design that reflects its evolution. This could be a very interesting exhibition for the young woman who recognizes that on the catwalk she is "more transgressive" resorting to the fraying technique when it comes to finishing off the seams, the volumes or the mixture of fabrics.
Through her creativity and work as a designer, Marina hopes to claim the top prize for the best 2022 Collection, which will offer the winner the opportunity to complete a Master's Degree in Fashion Company Creation taught by leading figures in the sector. Also, as a novelty this year, the designer Manuel de Gotor will award the Atlante Award to a male garment belonging to one of the proposals that will be part of his 2024 collection.
The young designer combines her studies and internships with her own brand Emmete (@emmete on Instagram). Although she admits that she doesn't have much time, she always takes advantage of the summer to create and launch a collection. She defines her casual fashion side as for daily use "but that differs from the rest of the garments because of the colours, prints or fabrics". Marina's fashion is eco-friendly since the she always tries to resort to ecological, reused materials or the so-called upcycling fashion or creative recycling.
---
---

---