The annual Women's Race will take place on Sunday 20th March
This day of sport and coexistence between women returns and will raise funds for INCLIVA and Condenados al Curb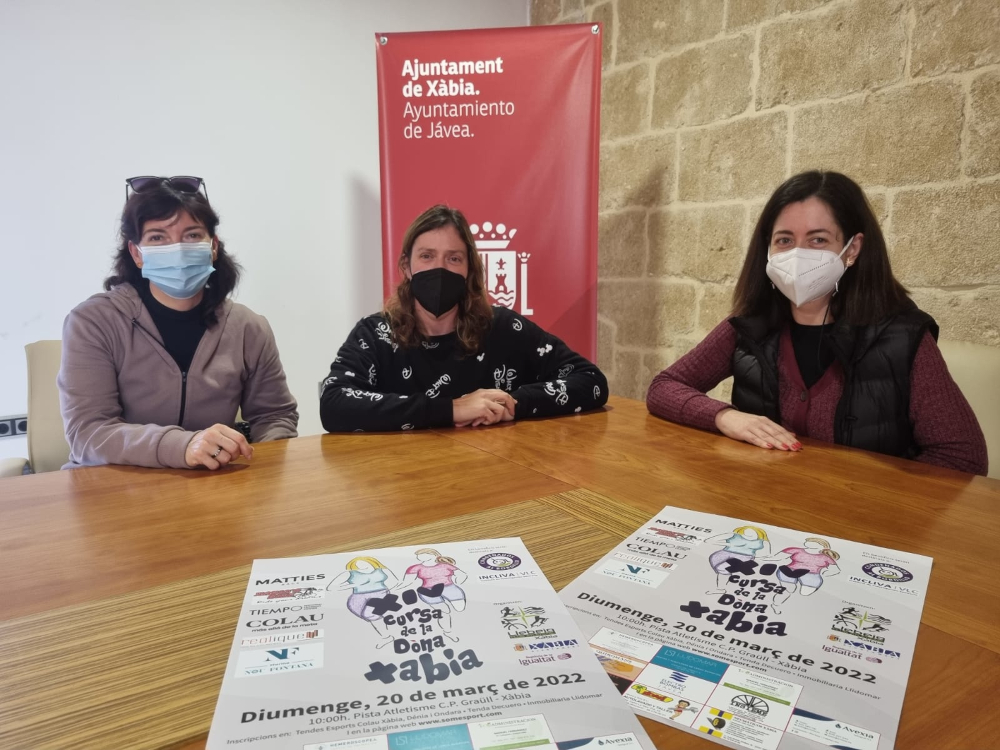 ---
Thursday 10th February 2022 – MIKE SMITH
Translation of a press release issued by the Ayuntamento de Xàbia
---
After an enforced absence due to the pandemic, the popular Cursa de la Dona de Xàbia returns to the municipality's sports and social calender this year, a solidarity event organised by the Club de Atletisme Llebeig and the Department Equality in Xàbia, which will take place on Sunday 20th March.
Councillor Montse Villaverde (Equality) announced that the proceeds raised from the sale of bibs for this year's event will be donated entirely to two groups that perform a great social service: Condenados al Bordillo (an association which provides a series of projects for those with disabilities) and INCLIVA (an institute for oncology research).
The councillor congratulated the women of the athletics club for the great work that they carry out year after year in organising this huge event which brings together women of all ages and expressed her joy at the fact that event can physically return to the streets.
The club president Madelane Powell announced that registrations for the event will be open on Thursday 10th February, either online through the Somesport website, or in selected shops across the town which have been enabled so that registration can be carried out in person in safe conditions without crowding: Esports Colau (Port), Decuero Leather (Historic Centre) and Immobiliaria Llidomar (Arenal). Resgistration is priced at 5 euros. Powell expressed her thanks for the great support that the athletics club has received from businesses and associations and for the gift raffle that will be held at the finish line.
The first 1,000 registrations will receive a commemorative T-shirt for the event which will be able to be collected from the athletics club on Friday 18th March or on the day of the race, one hour before the start.
The course will start as its usual place on the athletics track next to CEIP Graüll in the town at 10.00am and the five kilometre route, which heads down to the port and back, can be covered either by running or walking, making it a suitable activity for all ages and physical levels.
Both the athletics club and the councillor have encouraged all women to participate and enjoy a day where there is always a great atmosphere whilst at the same time collaborating with good causes. Men can also collaborate as 'coaches'.
---

---