Judge orders Ambolo villa built in green zone to be demolished
The ongoing saga has finally been resolved.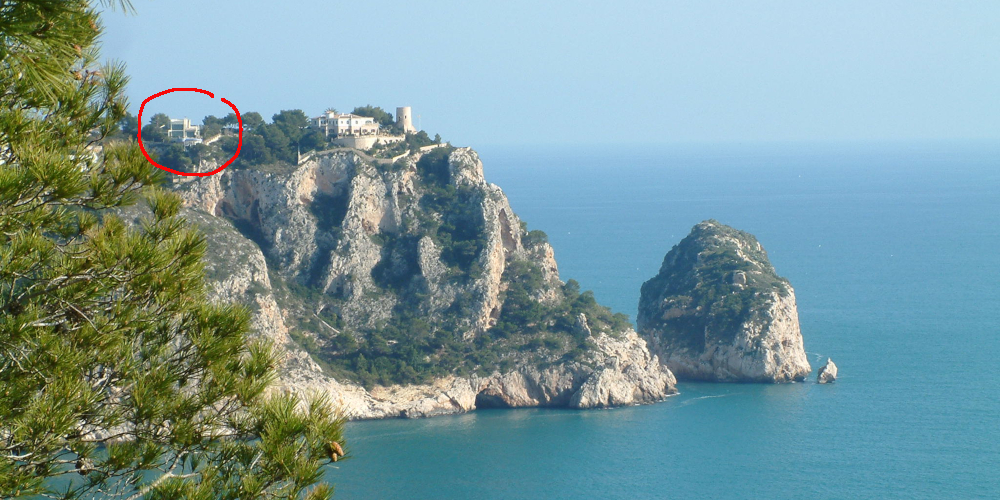 Friday 22nd January 2021 | CARLOS LÓPEZ (Xàbia AL DIA)
A judge has finally given Xàbia Council free rein to demolish a villa that was built next to the Cala Ambolo viewpoint, in compliance with a court ruling from the Supreme Court.
The Department of Urban Planning has informed XAD that after numerous attempts by the owners to try to legalize the construction both at the municipal and judicial levels, the latest magistrate to analyze the matter has rejected the property's arguments and has given a free pass to the local authorities to continue with the demolition procedure.
Two years ago, the City Council approved the demolition file of the house that began to be built in 1999, in an area that in the General Plan in force at the time (the 90's), was marked as a green zone (in fact on both sides of the headland is a green and public area with access to a small viewpoint to Cala Granadella and Puig Llorença). The works, despite municipal orders, continued and ended in 2002. In appeal after appeal, the owner tried to save his home from being bulldozed. But finally the Supreme Court ruled in 2003 that the works were illegal.
But each new step that the local authorities took with respect to this property was appealed by the owner, which tried in vain to legalize it. In one of the last times he tried, he proposed a specific modification of the General Plan, in such a way that the plot was once again classified as developable land. It did not succeed. That happened in 2018.
Since then, more appeals have tried to stop the demolishing of the villa. All of them rejected and the last one barely a month ago. With this refusal, the Council will be able to open the tender process for the contract for the demolition work of the villa, and finally begin to resolve this historic urban conflict in Xàbia. In addition, it must compensate the owner with about 325,000 euros for the expropriation of the house, a price that was also set by a court.
Click below to read the original text of this story on Xàbia AL DIA

---