JOSÉ CHULVI LEADS CALLS FOR BETTER PROTECTION OF POSIDONIA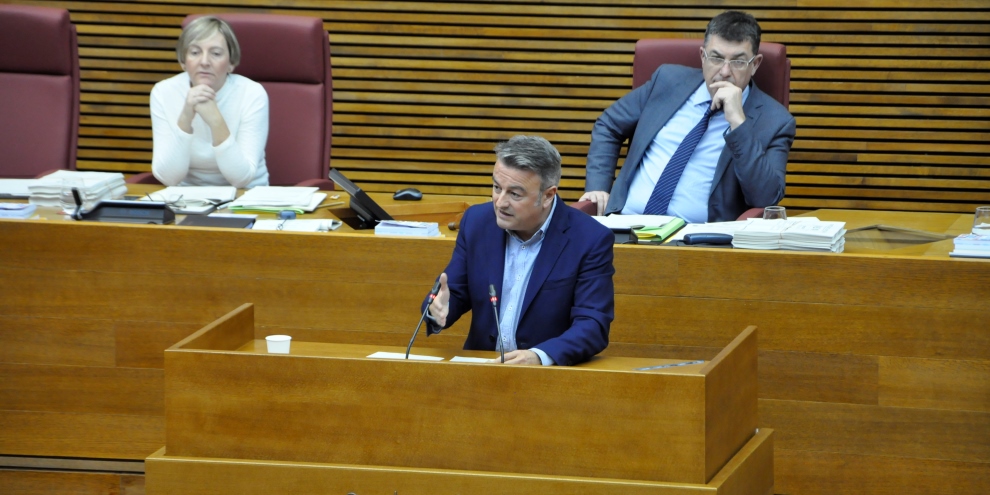 Mayor José Chulvi, in his capacity as PSPV-PSOE representative at Les Corts Valencianes, has presented a motion, known as a 'Proposición No de Ley (PNL)', to draft, as a matter of urgency, an autonomous regulation for the protection of oceanic posidonia against the increasing pressure of recreational sailing which endanger this marine species on which the quality and oxygenation of the water depend and, therefore, the presence of life in the waters off the coast of Spain.
The motion was presented by Chulvi with the support of the socialist spokesman for Agriculture at Les Corts, David Calvo, who warned that the use of anchors by boats and yachts is doing irreversible damage to the undersea meadows of oceanic posidonia. The PNL highlights the need of the coastal municipalities in the Comunidad Valenciana to collaborate to promote the conservation of these meadows through the appropriate resources as well as working with the fishing sector to encourage participation in protection measures.
In addition, the motion calls for coordinated communication with ports and marinas to inform and raise awareness amongst those who utilise the sea for both professional and recreational use. It also emphasizes the need to adapt communication with tourists and promotion campaigns which highlight conservation values, knowledge and the defence of the natural and rich heritage of the Mediterranean.
Chulvi warned that "every anchor that falls [on the posidonia] steals a piece of the future. If the posidonia disappears, the Mediterranean as we know it will die. The Valencian Community is a land that opens its doors to everyone but it must take care of itself with determination." He added that strengthening the protection of this endemic species is especially important for a destination that sells to the world a feeling of well-being, a joy of the landscape, a comfortable quality of life and a way of life that is worth preserving.
He underlined the need to provide municipalities with a more flexible and closer regulatory framework which allows the regulations of the anchoring of boats and yachts along the coast to protect the posidonia. "We must continue to take steps to place the Valencian Community at the forefront of sustainable tourism in the Mediterranean."