Health centres in Valencian region could be re-opened by May
Up to 80% of face-to-face activity can resume during the month, depending on the required need for care.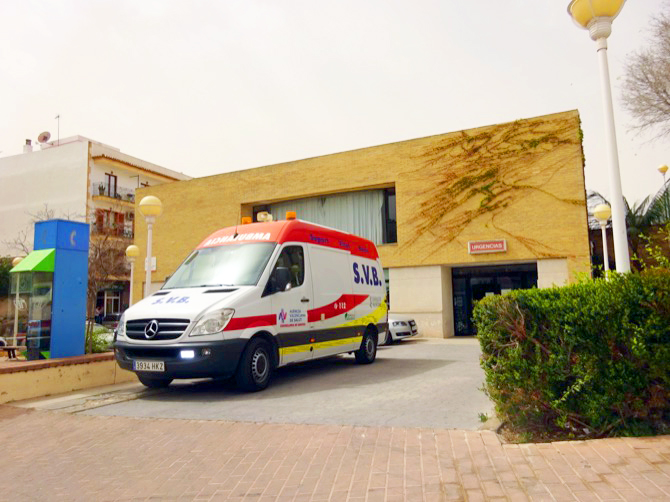 Thursday 22nd April 2021 – ALVARO MONFORT with Mike Smith
Many health centers across the Comunidad Valenciana have had to readjust their care since the COVID-19 pandemic began, a drastic measure taken by the health administration to ensure the safety of people and to contain the spread of the disease. During this time, medical assistance by telephone has become a vital channel of communication and contact between citizens and health professionals who have combined, arduously, the onslaught of the pandemic with primary care.
Now, the improvement in the epidemiological situation that the region is experiencing allows it to try to regain normality and the Department of Health has decided to gradually resume face-to-face care in the regional health centres.
Regional health minister Ana Barceló declared that the intention is "to progressively open the face-to-face agendas for medical, nursing and pediatric personnel of the health centres". The objective, agreed between the General Directorate of Health Assistance and the Primary Care Directorates of the different health departments, is that up to 80% of face-to-face activity can resume during the month of May depending on the required need for care.
This won't mean that the telephone assistance that has been carried out until now will be stopped. Citizens may choose between remote Primary Care or face-to-face appointments. Of course, to carry out the second, you will have to request an appointment through the GVA +SALUT application, on the Ministry of Health website, by phoning to the respective health centre – in Xàbia they are 96 642 81 50 (Pueblo ) or 96 642 96 60 (Port) – or through 96 183 90 00.
Measures to prevent crowding
To avoid unnecessary gathering of people and prevent overcrowding in health centres that may compromise the safety of professionals and patients, a triage service will be maintained for those who request assistance without prior appointment in order to offer each patient the service that required as soon as possible and with the most appropriate resources needed. The telephone consultation will be used, above all, to carry out follow-ups or second visits that are not serious.
On the other hand, desk agendas are activated to solve administrative tasks and request reports and other documents, without having to go for consultation by Family Medicine professionals.
---

---