EPSAR assures that Arenal outfall "will be repaired in the next few weeks"
The group reiterates that the breakage has not entailed an environmental or health risk.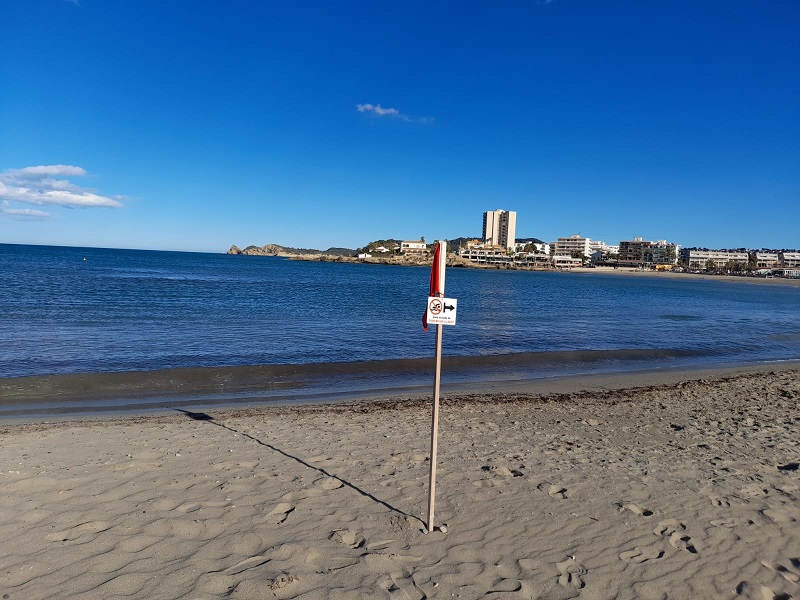 ---
Wednesday 25th May 2022 – Mike Smith
Source: original article – Carlos López (Xàbia AL DÍA)
---
The Public Wastewater Sanitation Group (EPSAR) dependent on the Ministry of Agriculture and Climate Emergency, has issued a statement in which it ensures that the Arenal outfall "will be repaired in the coming weeks".
The statement, which has been prepared, according to the information in the file of the press release, by EPSAR manager, Juan Ángel Conca Pardo, recognizes that the outfall was broken after the torrential rains during the last week of April, as the Populares Xàbia group claimed that same day in a statement, causing "a displacement between sections of the underwater pipeline of the treated waters of Xàbia". And he stresses that this breakage "in no case has entailed an environmental or health risk."
EPSAR said that it will award the project for a total of 173,905 euros "this week" with some works that include the connection of the ends that have been displaced as well as the sealing, burying and strengthening of them on the seabed.
The statement continues that "the works, with minimal impact on the Arenal beach, will begin in the next few weeks and it is expected that, with the relevant weather conditions, the connection will be completed before the end of the first half of June and the two weeks following burial and consolidation on the seabed".
EPSAR emphasises in its statement that the "entirety of the Xàbia outfall is reviewed and controlled every six months thanks to the EPSAR structural surveillance programme, which makes a detailed report of its entire route and status, while the quality of the waters is constantly supervised by the Beach Control Plan carried out by the General Directorate of Water".
"The waters that are conducted by the underwater outfall are those already cleaned by the Xàbia Treatment Plant, fully guaranteeing their health in compliance with Royal Decree 1341/2007 on bathing water quality management and reaching the point that they could even be used for agricultural and horticultural irrigation if required."
Related Link
---
---

---