Ecologists call for removal of prestigious Blue Flag status from the Arenal beach
The report says that "a beach with Blue Flag status is supposed to meet minimum standards" and claims that the beach in the Arenal does not meet them.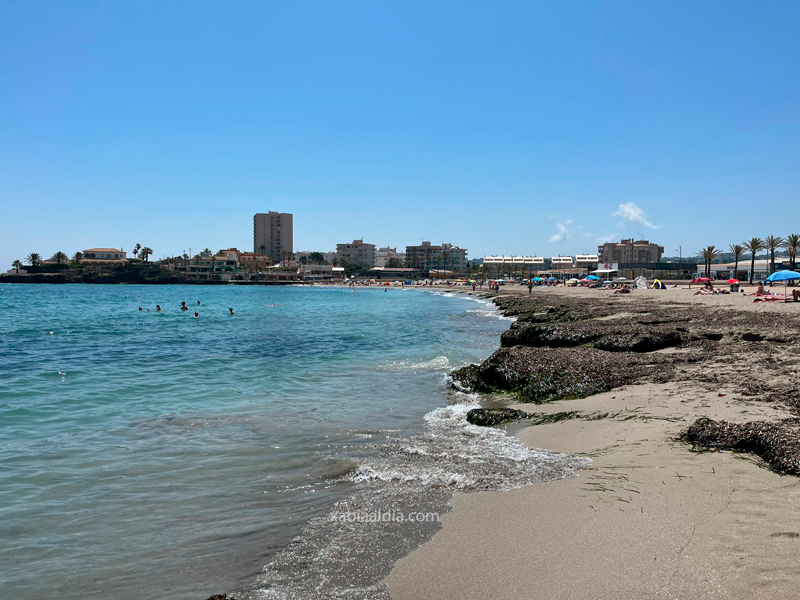 ---
Wednesday 1st June 2022 – Mike Smith
Source: original article – Carlos López (Xàbia AL DÍA)
---
The ecological action group 'Ecologistas en Acción de la Marina Alta (EAMA)' has demanded the withdrawal of the prestigious Blue Flag status from the Arenal beach in Xàbia in an extensive 10-page report which it has sent to the Foundation for Environmental Education, the entity which issues these awards each year.
In the document, EAMA warned that the presence of several points of contamination on the Arenal beach should mean that, in their opinion, it could not be awarded a Blue Flag, points which include the outfall pipe from the desalination plant which has suffered two breaks in recent weeks, the sewage pumping station located next to the bridge crossing the Canal de la Fontana, the entertainment venues along the promenade, and even the activity of the marina in the Canal de la Fontana.
The report continues that "a beach with Blue Flag status is supposed to meet minimum standards. In addition, when we go to bathe in the sea, we expect that the water will be or marine origin, not purified from residual origin. Any deficiency or specific problem – detected or not – in the water treatment plants may lead to the discharge of poorly treated or contaminated water and this discharge would be carried out into the middle of the bathing area with serious danger to public health".
The report also states that when there is heavy or torrential rains, "large quantity of wipes, fatbergs, fecal and residual remains of all kinds are dumped by the sewage dumping station through the spillway of the Fontana canal. And the reason for these discharges, which usually happen a couple of times a year, include the fact that the sewage system in Xàbia doesn't adequately separate the collection of rainwater and wastewater so that when it rains heavily, the rainwater ends up saturating the capacity of the sewage network and exceeding the pumping capacity of the Arenal station. Since such as enormous amount of rainwater mixed with faeces cannot be effectively pumped and end up being discharged into the Fontana canal and out into the beach area".
The EAMA report proposes a number of solutions, including improvements to the sewage and rainwater drainage infrastructure, the latter of which should be separated from the waste network. It also calls on the town hall to increase the power of the wastewater pumping station and proposes the creation of a 'storm pond' for rainfall (something which the representations for Ciudadanos, Enrique Escrivà, also proposed some years ago) to avoid the massive influx of water during periods of intense rain which would prevent discharges from the outfall into sea.
Related Link
---
---

---