Door to door cardboard collection service on offer to businesses in Xàbia
The service aims to provide an alternative to commercial businesses to avoid overflowing bins aimed for domestic use.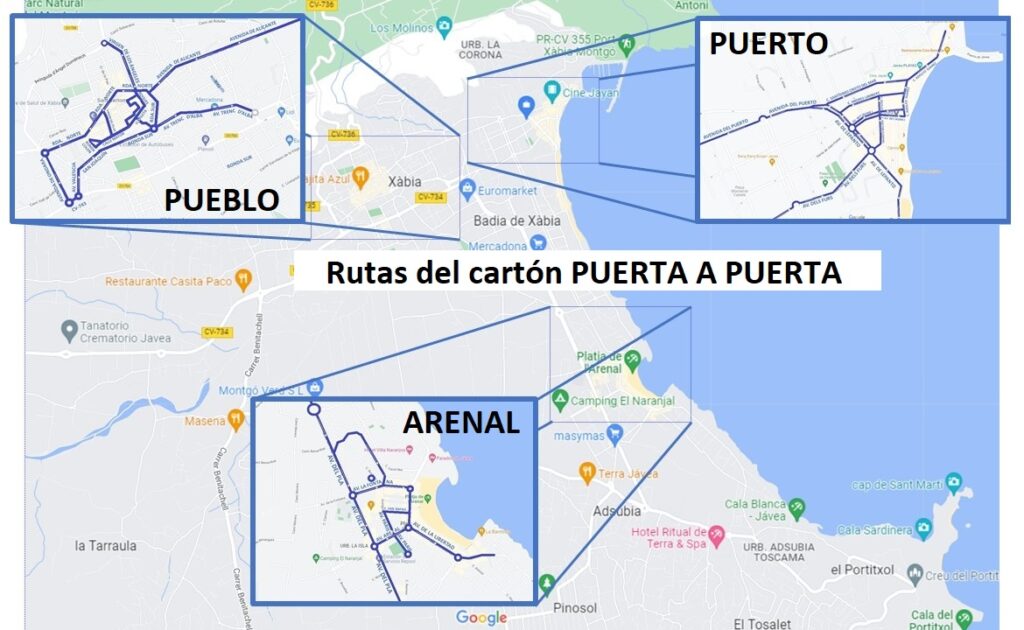 ---
Friday 8th April 2022 – Mike Smith
Source: press release – Ajuntament de Xàbia
---
Commercial businesses in the urban centres of Xàbia have been reminded that a free "door-to-door" paper-cardboard collection services is at their disposal and that the blue bins provided for in the collection points and in the puntos verdes are exclusively for domestic use.
Those businesses that generate a high volume of paper and cardboard waste are particularly encouraged to make use of this service as an essential part of improving the general image of the town by avoiding the potential for domestic collection points to overflow as well as promoting selective collection which would reduce management costs.
The paper-cardboard collection is provided is a nightly service available from Monday to Saturday in all three urban centres – the historic centre, the port and the Arenal – which follows established routes.
It is necessary for the paper-cardboard to be separated from other waste such as plastics, wood, packaging such as polystyrene, and organic, and then folded down as much as possible to reduce volume. At the end of the day, they should be placed along the established route in an area which does not block passage of people or vehicles and in such a way that it doesn't fly around in the world.
Bulkier waste, such as pallets, wood, polystyrene and plastic packaging should be taken to the EcoParque in Camí de les Sorts along with other types of 'special' waste such as coffee capsules, batteries, printer inks, and electronic devices, etc. Some of these can also be deposited in specific collection points in supermarkets and specialised shops.
Any questions or suggestions should be directed to TETMA's environmental education team, the company responsible for the waste collection service in Xàbia, by email at eaxabia@tetma.com or by telephone on 96 610 21 25.
---