Dénia Health Department prepares plan to provide health access for Ukrainian refugees
Applicants will be provided with a provisional SIP number whilst children under 14 will be also be offered a pediatric check-up.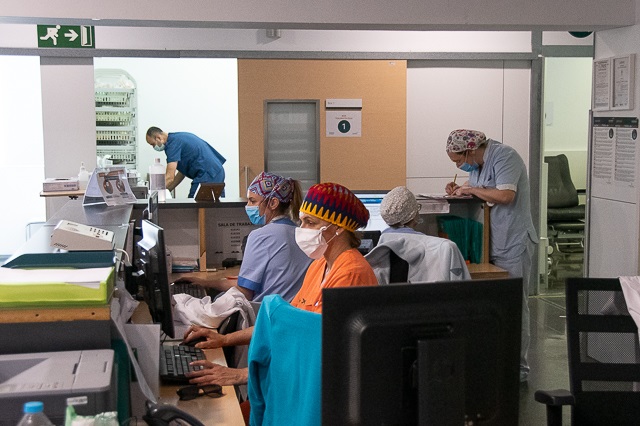 ---
Tuesday 15th March 2022 – Mike Smith
Source: original article – Xàbia AL DÍA
---
Dénia Health Department (DSD), in compliance with the guidelines established by the regional health authorities, has launched a Plan Especial to guarantee access to public health care in the Marina Alta for refugees feeling the Russian invasion of Ukraine.
These guidelines provide for these people be able to process the accreditation to receive health coverage by presenting themselves at any health centre in the Marina Alta region or by email on counter.virtual@marinasalud.es. To do this, the applicant must present an identification document and, if registered, a padrón certificate.
The DSD accreditation department is working on facilitating and speeding up the procedures to register them with a SIP number so that they can be issued with a provisional SIP card. The documents and the website of the DSD (www.marinasalud.es) have been translated into Ukrainian whilst queries made through the Mostrador Virtual will be answered in Ukrainian.
The DSD has also established a care protocol for children under 14 years of age who, along with a provisional SIP number, will be automatically given an appointment to have a pediatric check-up
Hosted refugees will be able to receive universal health coverage. The allocation of the health centre will be the one that corresponds according to the health map, taking into account the host's location.
---

---