Cucú, a theatre for children to learn to accept their peculiarities
Xàbia offers this weekend children's theatre and a jazz concert starring the American drummer Jeff Jerolamon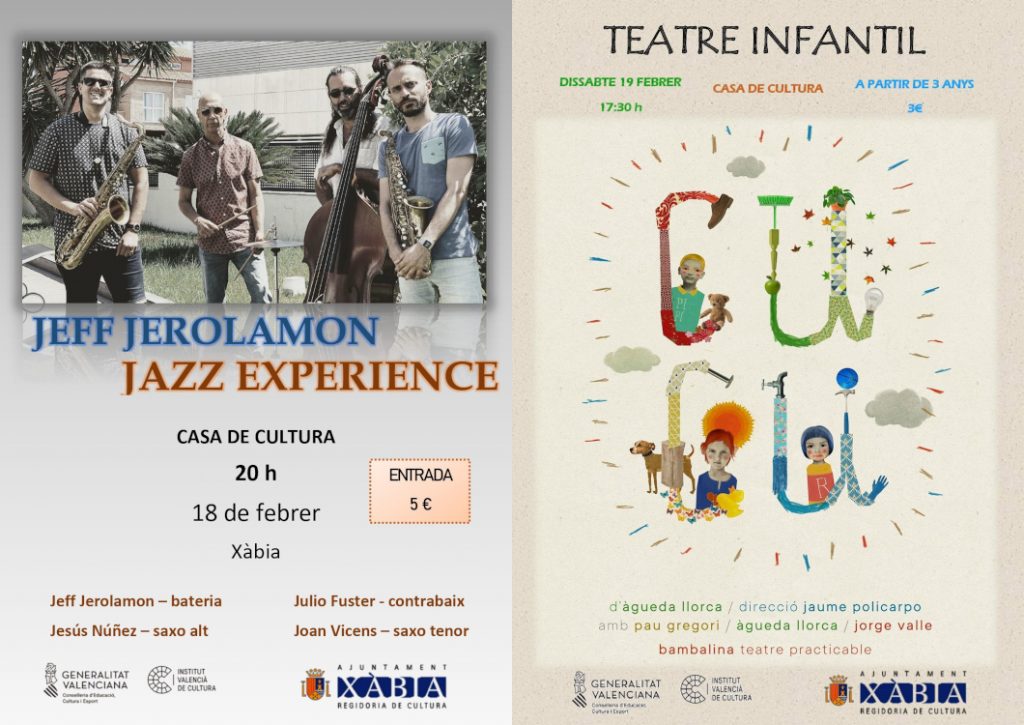 ---
Tuesday 15th February 2022 – MIKE SMITH
Translation of a press release from Ajuntament de Xàbia
---
The Department of Culture in Xàbia has scheduled a couple of cultural events for this weekend as part of its 2022 cultural agenda for the first quarter of the year.
Live Music – Jazz a 100: Jeff Jerolamon "Jazz Experience"
Friday 18th February 2022, 8.00pm – Casa de la Cultura – Admission: 5 euros
As part of the 2022 Jazz a 100 season, there will be a concert showcasing the latest project by American drummer Jeff Jerolamon – Jazz Experience – in which he will be performing with double bassist Julio Fuster and saxophonosts Jesús Nuñez and Joan Vicens.
Children's Theatre – Cucú
Saturday 19th February 2022, 5.30pm – Casa de la Cultura – Admission: 3 euros
The play 'Cucú' is a set of funny stories through which the young ones learn to accept themselves through their pecularities. Performed by the Compañia Bambalina Teatre, it is aimed at children aged three years and above.
---

---