Council to repair cobbled streets around historic centre from Monday
The work will mean some disruption to traffic circulation in the area but it is hoped that it will be kept to a minimum as much as possible.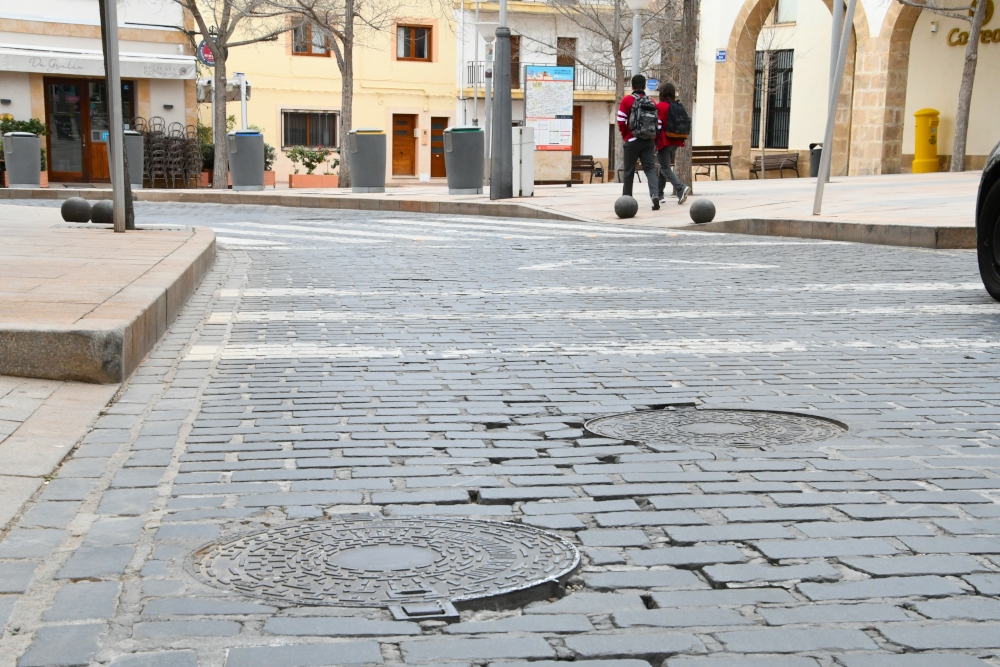 Tuesday 9th February 2021 | MIKE SMITH
From Monday 15th February, council workers will begin the repair of the cobblestone streets that surround the historic centre of Xàbia. The work is being carried out by the Department of Public Works internally and has been scheduled in sections to try and minimise disruption to the circulation of traffic and resident access.
Councillor Kika Mata (Public Works) explained that work will begin on Monday along the Ronda Norte (at the junction with Avenida d'Alacant) and during this and the following phase (the same road from the junction with Calle Virgen de los Ángeles to Plaza Marina Alta – Correos) the traffic won't be affected as one of the lanes will remain open to allow circulation.
However, other sections will require the roads to be closed:
Avenida Príncipe de Asturias from Plaza Marina Alta – Correos to Calle Buenaire
Avenida Príncipe de Asturias from Calle Buenaire to Placeta del Convent
Calle Doctor Borrull.
Next week, the work will move to Calle San Joaquin and Ronda Sur.
The councillor explained that the workers will repair the surface during the mornings whilst the afternoons will be limited to allowing the mortar to dry. During the work, the public bus will use a temporary stop on Avenida d'Alacant (at the car-park of Bar Trinquete) as the usual stop at Plaza Marina Alta will be closed.
The council will be issuing updates on the work as well as traffic conditions in the affected areas via the municipal Telegram channel.
The councillor has asked for the cooperation of the public so that this project, which is necessary to repair cracks and unevenness of the road surface, can be completed as quickly as possible, thus minimizing the inconvenience to residents and businesses in the area.
The timing of the works has been crucial so that they can be carried out at a time when restrictions imposed by the regional government to halt the spread of COVID-19 means that the hospitality sector is temporarily closed and commercial premises are working within limited opening hours.
---
Information Source
Press Release – Ayuntamiento de Xàbia
---