Council replaces viewpoint signs for popular tourist attraction
The Department of Tourism and Valencian Tourism Agency invest some 13,200 euros to improve the network.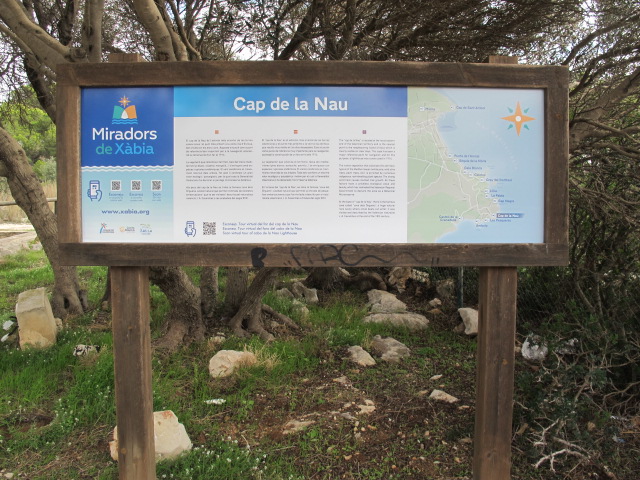 Thursday 14th January 2021 | MIKE SMITH
The Department of Tourism has recently updated the signs of the network of viewpoints – known as 'miradores' – which is one of the main natural tourist attractions of the municipality.
The fifteen information panels of the viewpoints themselves have been renewed as well as the signs on the main roads that indicate where they are and the small signs in urbanization areas or accesses.
In total, the department has invested some 13,288 euros in this project, 50% have been subsidized by the Valencian Tourism Agency, which has also served to change the signs of the local network of footpaths.
The "Ruta de los Miradores de Xàbia" is one of the most visited tourist resources in the town, outstanding viewpoints overlooking the Mediterranean Sea.
Since 2012, the 'Mirador Challenge', organised by javeamigos.com, has linked all fifteen viewpoints as one 30 kilometre walk. Although the COVID-19 health crisis has meant that the 2020 could not happen whilst the 2021 edition is also cancelled, the organisers hope to be able to create a permanently signed route so that eager walkers can face the challenge at any time of the year.
---