Council green lights aid package for self-employed and small businesses
The economic package received unanimous support and will become active as soon as possible.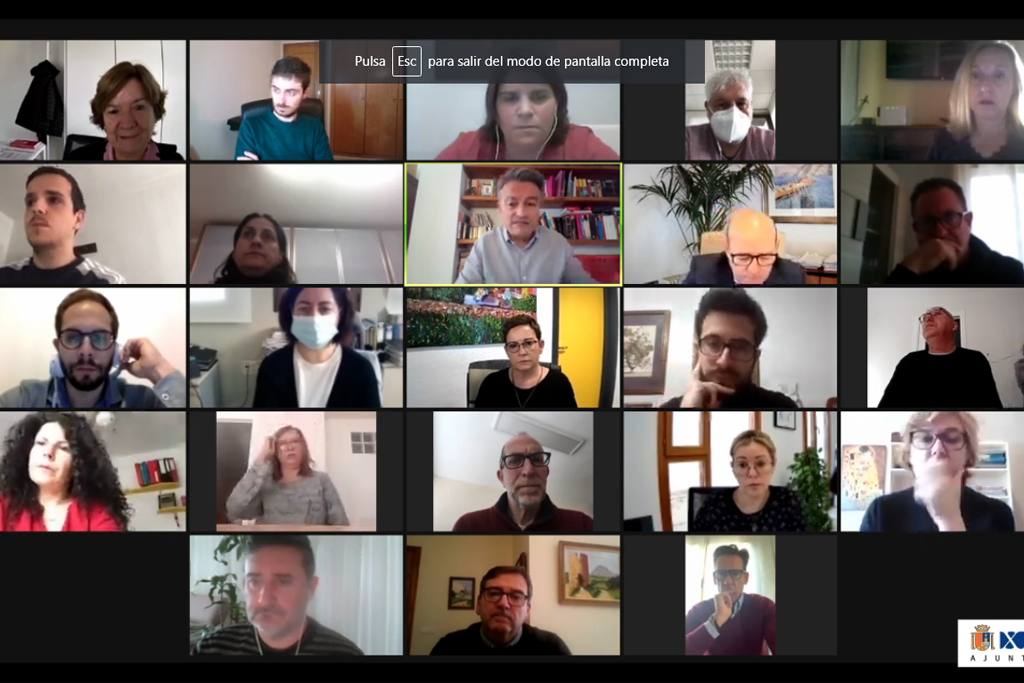 Friday 19th February 2021 | ALVARO MONTFORT (Xàbia AL DÍA)
The municipal plenary session of Xàbia has approved, in an extraordinary and unanimous way, the regulations of the aid called PLAN PARÉNTESIS destined to the economic sectors included in the PLAN RESISTIR created by the Generalitat Valenciana.
During the meeting, the spokesman for Cuidadanos for Jávea (CpJ), Juan Ortolá, has raised a question about the procedure by which the self-employed and businesses may present the invoices to obtain the aid. In his capacity as an administrative manager, Ortolá has put on the table that many people will have difficulties in proving payment of the invoices since some of these are made in cash.
For his part, Enrique Escrivá (Ciudadanos) has described these subsidies as "insufficient … which do not compensate these last 11 months". He regretted that the PARËNTESIS initiative is only intended for companies with a maximum of 10 employees and has encouraged the local government to explore new aid, ways of contracting with companies to face growing unemployment and anticipate the needs that may arise in the coming months.
In line with what was expressed by the spokesperson for Ciudadanos, Rosa Cardona (PP) added her concerns, focusing on companies in the municipality with more than 10 employees which will not be able to benefit from this specific aid. Of course, she has positively reacted that, in this package, the rents of the premises are included since many business people have continued to pay it despite being closed.
Juan Cardona (Compromís) remarked as positive the unanimous support of the entire council and that, on this occasion, the State and the Council go hand in hand to address this problem and has stressed the need to continue working together.
Mayor José Chulvi concluded the meeting by thanking the complex work that the local civil service and the board of representatives are doing to carry out this type of subsidy and has highlighted the collaboration provided by Juan Ortolá and Vicent Colomer in their field as managers and the councilors Ximo Segarra (Treasury) and Montse Villaverde (Subsidies). Chulvi has also been hopeful with the current improvement in the health situation for the benefit of the economy and has underlined the important demand that the municipal office – recently opened – is experiencing for advice and processing of aid to the affected sectors.
The mayor recalled that, after the plenary session on Friday, the corresponding information will be made on Monday for the subsequent publication of the announcement in the Provincial Official Gazette of the Province and start of the application process, about 10 days later.
---
Read the original article in Spanish on Xàbia AL DÍA

---